Angelina Jolie's daily routine starts with a family breakfast with the children before even working. Then they make the most of their routine by cooking together, watching movies, and playing games.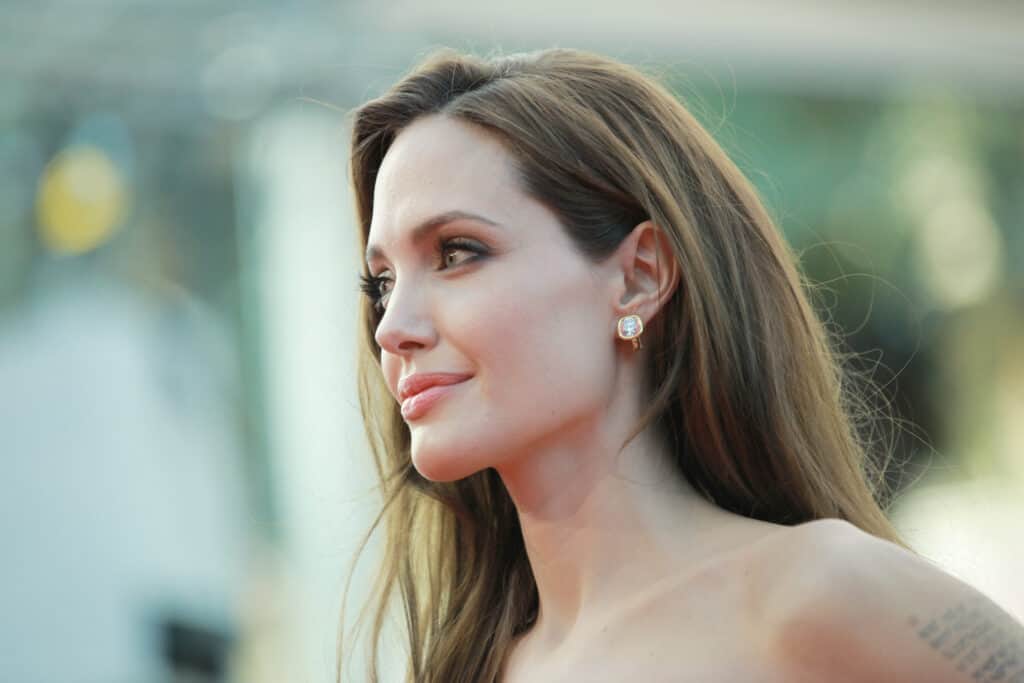 Angelina is single and in lockdown with almost all her children being teenagers. We can only think how hard it must be to be her right now, despite her millions and worldwide fame.
Heavy Focus on Fitness
Describing a typical day in the household, a source explained she feels that a routine is important; her kids still get up at the same time as always and have breakfast together before starting their work.
Angelina Jolie drastically changed her eating habits since she never ate breakfast, just had a coffee, and a cigarette. She put herself in the hands of a dietitian and left both coffee and cigars for good; she also gave up sugar in the process.
She began to eat breakfast focusing on high-protein and low-carb nutrients; she also changed her diet for the rest of the meals.
For example, she doesn't eat junk food or fast food. Angelina's menu consists of steamed red meat or fish with vegetables, as well as fresh fruits and natural juices.
She drinks shakes to add some extra protein to her diet.
As soon as she changed her diet, she realized that sports were vital to being healthy and fit, especially as you get older; now she starts her day by practicing yoga and doing squats, pull-ups, bicep curls, lunges, and other movements.
Angelina regularly engages in high-intensity interval training (HIIT) as well just to burn more calories faster.
As for the gym, she doesn't like to do weight or cardio sessions, but she has no choice when roles require her to. Besides that, she does weapons training including sword fighting, martial arts, and scuba diving.
Being a Super Mom
Did you know that there once was a time when motherhood wasn't in Angelina Jolie's plans at all? Yes, not even a single kid.
She confessed that 'It's strange, I never wanted to have a baby. I never wanted to be pregnant. I never babysat. I never thought of myself as a mother,' during an interview.
It all changed after filming Lara Croft: Tomb Raider in Cambodia in 2000. After returning to the United States, Angelina Jolie contacted UNHCR and began with the philanthropic work that defined her life since then.
Her parenting epiphany came while she was playing with kids at a local school on a later trip. In 2002, she adopted her son Maddox from a Cambodian orphanage.
She offered her humanitarian support to other countries too, and along the way adopted her daughter Zahara from Ethiopia in 2003 and son Pax from Vietnam in 2005 with her then-partner, Brad Pitt. They have three biological children: Shiloh, and twins Vivienne and Knox.
Even though Angelina and Brad officially divorced in 2019, they still maintain a good relationship for the sake of their family.
Living Away from Social Media
Despite being so famous, Angelina Jolie has somehow managed to keep her private life that way: private by staying away from social media.
She doesn't even have a personal Facebook page to keep in touch with fans; on top of that, her kids aren't on social media either.
If you see someone claiming that is her, that account is most definitely fake.
Elle Fanning posted an image on Instagram in 2018 in which she appeared characterized as Aurora, and behind her, you could see the horns of Maleficent. A fun "photobomb," captioned by Elle, not only confirming the shooting of the second film but also the debuting of Angelina on the social media platform.
The Oscar-winning actress left her face uncovered in a selfie posted by Fanning in which the two appear very happy and relaxed. The picture shows the excellent relationship between the two of them.
Living to the Fullest
In addition to being voted Most Beautiful in many lists, she is also one of the most powerful and influential people in entertainment. It is clear that Angelina Jolie lives her life intensely without caring what others think; she's just devoted to her family.
Jolie on Diets
'Real food, I've found, is actually better than dieting.'
Jolie on Eating Meat
'I love red meat. I was a vegan for a long time and it nearly killed me. I found I was not getting enough nutrition.'
Jolie on her Lara Croft Diet
'I'm trying to have that high-protein, low-carb thing. I'm like this weird experiment. They're all seeing what they can do to me.'
Jolie on her Lara Croft Diet
'It's an interesting test because I used to smoke and drink, and I used to not eat breakfast.'
Sources:
https://fitnessclone.com/angelina-jolie-diet-workout/
https://celebanswers.com/what-is-angelina-jolies-daily-routine/