Catherine Elise Blanchett (born 14 May 1969) is an Australian actress, producer, and theatre director.
I tend to go to bed quite late. I really like that moment when everyone is in bed and it's silent and I can potter.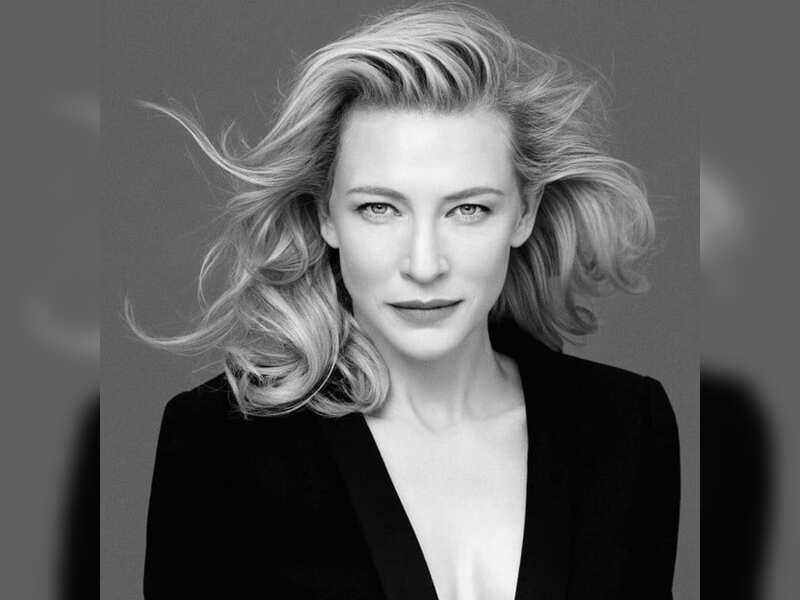 Cate Blanchett Diet and Nutrition
People Magazine gives us a good snippet of her diet that we should recognize first.
Cate says:
"We eat organic food and I don't eat red meat."
And, in The Cut, Cate proceeds to tell us how she starts her days off:
How I start my day: I usually start anywhere between 6 and 6:30 a.m. I would love to say it's because I go and have a run, but it's because the baby wakes up and the kids wake up and I need to get them to school. After that, the plan is that I go exercise, but then one thing happens and then another thing happens, so I usually don't exercise. I might get to exercise one time a week, but it usually involves a snatched cup of coffee, making children's lunches, changing out of my pajamas, feeding the dog, having a glass of hot water with lemon, and running out the door.
I find it interesting that she is telling us what she would love for the plans to be for, and what she wants to get done, but often times life gets in the way.
And, that's okay.
Here's another great line from the interview:
How I eat when I'm alone: I have a cup of coffee in the morning and it's always a bit rushed, but I really like to sit down and read the paper. I really enjoy that.
Morning Routine according to Well + Good
I tend to go to bed quite late. I really like that moment when everyone is in bed and it's silent and I can potter. I tend to have put everything out, done all the lunches and everything the night before. It makes it less stressful in the morning because waking up and yelling at your kids to get in the car is not a particularly nice way to start the day.
I don't have a lot of time in the morning. I mean, who does? I drink hot water and lemon, which is really virtuous, and then I have a coffee. That's it—I cleanse and then I tox.
If I've had a particularly late night and gone to bed with my makeup on, I wash my face in the morning, but otherwise I just tend to cleanse it at night. When I'm on stage or on a film set, I'll use the oil-based cleanser [by SK-II], which is really like an eye makeup remover as well—it's a lazy girl's cleanser.
I don't tend to wear makeup in the morning, mostly because I'm lazy and time-poor. I put the essence on, the serum, and the moisturizer, and then if I'm in Australia I put on the UV protect essence. I was out for 15 minutes yesterday in the sun and it's just so intense. You really do have to put on 50 SPF and you have to walk in the shade.
When I was in high school…I tried [to tan], and covered myself in baby oil and went on our tin roof. My mother one day climbed up the ladder and said, "Just please get down." And she gave me a big lecture on the fact that my pale skin was actually really beautiful. That was really great because I went, "Okay, I'm not going to do that."
[Mine is] a pretty straightforward [beauty] regimen. It's a bit like when you drive home and you can't remember how you got there. My skin care is like that.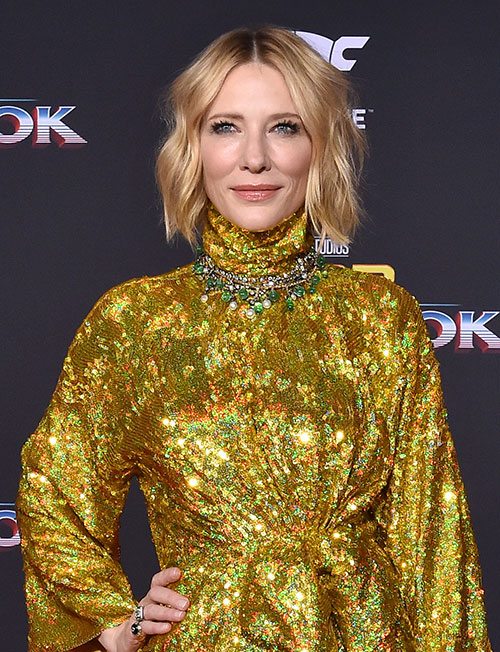 Workout
From a 2017 interview on builking up for her superhero role in Thor Ragnarok
'A couple of weeks before we started shooting the movie we were training 5-6 times a week', says Luke. 'We didn't have a lot of time to get ready so we had to hit it as hard as possible to get the most out of it in a limited time. The sessions were intense but only between 20-40 minutes.
I also added some boxing sessions to help with all the fight scenes
'The type of training was based on strength training primarily, but we did it in a circuit style which is multiple exercises before resting. This got her working as hard as possible in the limited time we had. I also added in some boxing sessions to help with all the fight scenes Cate had to learn in the movie. We focused on a lot of body weighted functional exercises and I think every one really benefits from this type of training.
'I think Cate found it really challenging at the start but as time went on she started to enjoy it. She got a lot stronger as we progressed and I noticed her recovery times improved majorly. Her body adapted and was able to recover in between intervals better so that she could then smash out the next working round.
'Cate had to work pretty hard on set as well as training with 100 per cent energy so she needed to fuel her body with the right foods – a well rounded diet that consisted of lots of nutritious, whole foods.'
An example of a workout would be:
30 seconds work 20 seconds rest. 6 sets of the following circuit:
Medicine ball wall balls
Rest
Dumbbell curl and press
Rest
Reverse dumbbell lunges
Rest
Dead mill sprint
Sources:
https://www.healthista.com/celebrity-trainer-secrets-how-cate-blanchett-chris-hemsworth-tessa-thomspon-trained-thor/
https://people.com/health/cate-blanchett-chris-hemsworth-trainer-properly-fit-for-the-first-time/
https://superherojacked.com/2017/09/13/cate-blanchett-workout-routine/
https://www.wellandgood.com/cate-blanchett-healthy-morning-habits-skincare/