Dolly Rebecca Parton (born January 19, 1946) is an American singer-songwriter, actress, philanthropist, and businesswoman, known primarily for her work in country music.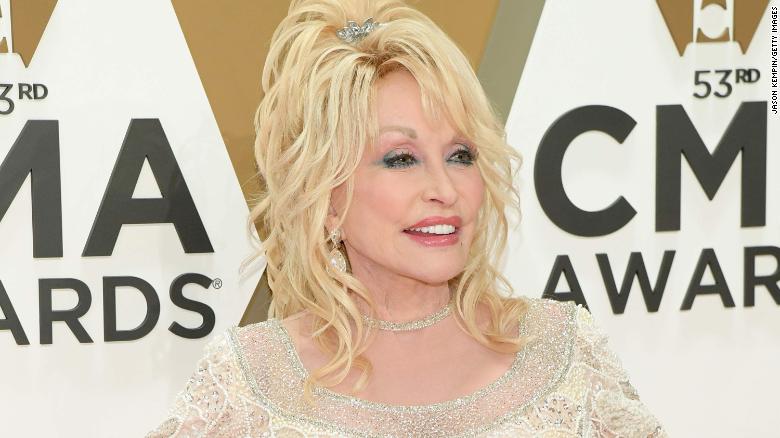 Sleeping with makeup on
The singer, 73, revealed the reasoning behind why she doesn't take off her makeup before bed in an interview with The New York Times in 2019.
"I clean my face in the mornings. You never know if you're going to wreck the bus, you never know if you're going to be somewhere in a hotel and there's going to be a fire," she said. "So I leave my makeup on at night and clean my face in the morning."
"With all my hair I got so much to lose, like my wig or my shoes. I don't like to get messed up," she explained. "I'm gonna have some handsome man mess it up, I don't want some ride doing it.
She starts every morning with a 3 a.m. prayer
The key to a very Dolly day is a very unappealing wake-up time.
Parton told RuPaul that she's "almost always up" by 3 a.m. And she wastes no time as soon as her eyes are open.
Parton, who considers herself to be a "very spiritual person," says that she prays to God first thing every single morning.
"Every single day, before I do anything, I wake up and I thank God for the night and ask Him to bless the day and to bring all the right things…all the wrong people out of my life, and bring all the right stuff in," Parton said. "And just to guide me, lead me. And I always pray that he'll let me uplift mankind and glorify Him."
In addition to prayer, Parton says she has daily scriptures and meditations that she reads as well. She credits the practice to grounding her during her packed days.
"If things get chaotic and crazy around me, I can just go into that little spot of my own," Parton said.
She spends the first four hours of her day writing
Sources:
https://www.prevention.com/life/a34951225/dolly-parton-morning-routine/
https://edition.cnn.com/2020/12/14/entertainment/dolly-parton-daily-marie-claire-schedule-trnd/index.html