Lawrence Joseph Ellison (born August 17, 1944) is an American businessman and investor who is the co-founder, executive chairman, chief technology officer (CTO) and former chief executive officer (CEO) of Oracle Corporation.
Ellison came from a poor background and dropped out of college twice. In what proved to be a true "rags to riches" story, the billionaire cofounded software company Oracle in 1977 and acquired a reputation as Silicon Valley's bad boy in the ensuing decades.
While it would appear that Ellison has a packed schedule, not much is known about his bedtime ritual or sleeping habits. However, during his time helming Oracle, he was a bit of a night owl.
Work
While serving as Oracle's CEO, Ellison would be the driving force of the company. He was in charge of making most to all of the executive decisions and each choice shaped Oracle in a different way. Ellison was a master of delegating and succeeded by putting the right people in the right positions.
Being involved in many positions required Ellison to put in the time. It wouldn't be a surprise for Ellison to stay at the office to midnight, while Oracle was first forming or when issue arose. Some day-to-day tasks included tweaking Oracle print ads, fiddling with press releases, and ask question techies on their work. When asking him what he does, he said he ran engineering from day 1, until he left.
Hyper Competitive and Always Winning
Larry Ellison believes business is a sport, and you're always in constant competition. A company's goal should be to enter a marketplace and dominate. "Its my job to go in the marketplace and win," says Ellison.
For Ellison, dominating would be taking over Microsoft's place at first. "My job, is to build better than the competition, sell those products in the marketplace, and eventually supplant Microsoft and move from being number two to number one."
In order to move from two to one, Ellison searched through Bill Gates' office garbage once. When asked if he though going through garbage was morally wrong, Ellison said, "It's absolutely true we set out to expose Microsoft's covert activities… I feel very good about what we did … Maybe our investigation organization may have done things unsavory, but it's not illegal. We got the truth out."
Motivate
Ellison believes that by motivating and elevating your employees, you get the best results. One way he did this was by giving out gold coins as bonuses to those who worked exceptionally well or beat their quotas. He'd suggest for his executives to meditate 3 times a day to stay motivated and fresh, as well.
Bonuses motivate employees to work harder at what they are doing and to complete with others. Because of this, Oracle developed a reputation for having managers would compete with each other and wage internal wars. While this could a problem at times, as people would fight or argue, it prompted everyone to work at their greatest potential.
Ellison would also hold pep rallies to get the entire company fired up and passionate about what they were working on. Slides would include pictures of rival CEO's, such as Bill Gates giving the finger, and impoverished sharecroppers following. Ellison would then say, "This is you if Bill Gates takes this market from us."
The pep rallies would also include gospel singers, musicians, and lots of chanting. Ellison did this to get everyone excited and ready for work. One employee recalled the rallies years later, saying, "It was a frenzy, an absolute frenzy." While Ellison's top managers would compete with each other and were infamously fractious, the rallies would unite and bring everyone together.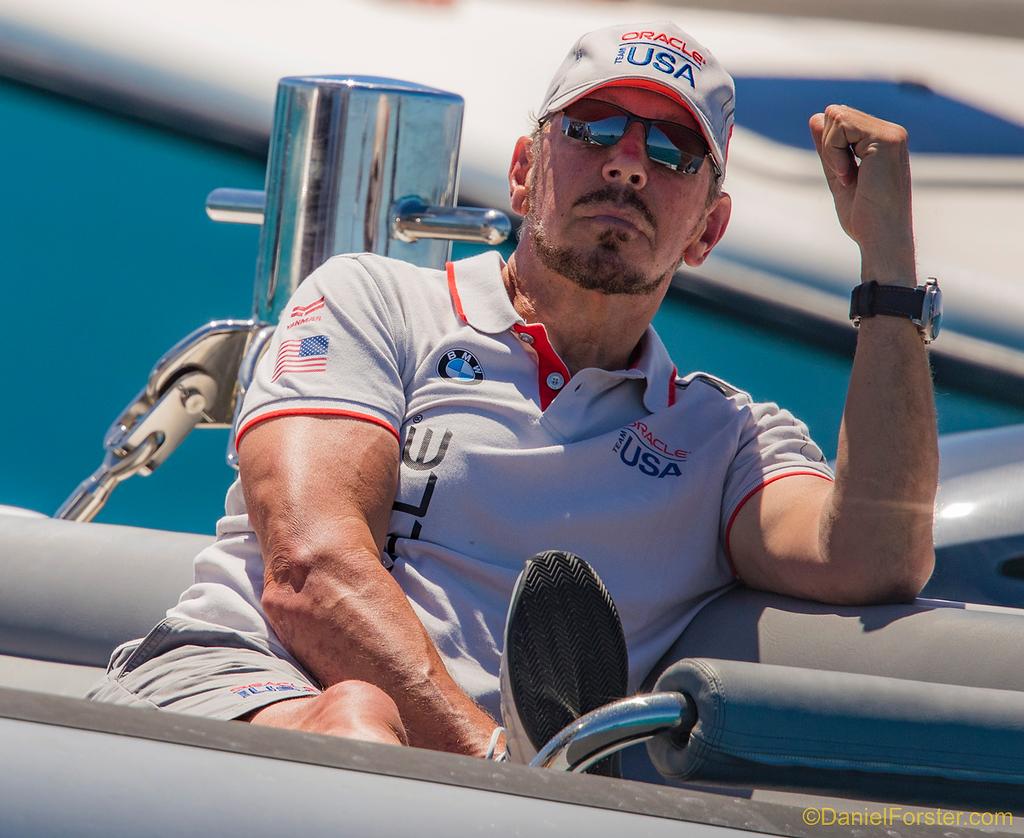 Free-Time and Other Fun Facts
Ellison is an avid sailor and founded Oracle Team USA, a yacht racing syndicate or sport where billionaires race word-class yachts and sail boats. He also flies fighter jets and collects Japanese samurai swords; he was the badass of Silicon Valley.
Ellison purchased Hawaii's 6th biggest island, Lanai, for $500 million, and built one of him many homes there. His houses span across the United States, where he keeps his assortment of cars, boats, planes, and other toys. In the early 2000's, Ellison's spent about 10% of his shares of Oracle, just on credit!
Finally, Ellison enjoys writing plays and short stories in his free time. He claims he will release them to the public one day, but he can't now as they are too controversial.
Sources:
https://www.businessinsider.com/larry-ellison-daily-schedule-2017-6#i-enjoy-the-competition-and-the-process-of-learning-as-we-compete-ellison-said-at-a-2012-d10-conference-the-whole-thing-is-just-fascinating-i-dont-know-what-ill-do-when-i-retire-20
https://www.incplan.net/blog/entrepreneurial-profiles-advice/larry-ellison-advice/
https://www.youtube.com/watch?v=zP7vN2Ny9As#
https://www.appsterhq.com/blog/11-ways-develop-laser-like-focus/
http://knowstartup.com/2016/12/10-evening-routines-of-billionaire-entrepreneurs/
https://www.rediff.com/money/2006/aug/11oracle.htm
https://findroutine.wpcomstaging.com/larry-ellison-daily-routine-and-entrepreneurial-tips/