Bryan Guy Adams FRPS (born November 5, 1959) is a Canadian guitarist, singer, songwriter, composer, record producer, and photographer.
Diet
I live by myself in London. I love to cook and entertain friends and family. My signature dishes are definitely salads but I do tend to get good ideas from restaurants – the Lebanese Maroush in London or Quintessence in New York where they serve raw, organic vegan food. I ate recently in New Orleans and the chef kept sending things over we hadn't ordered. That's a kind of creativity I could never do so spontaneously – I'd need a cookery book.
Fennel
Another example of the unprocessed foods that dominate Bryan's diet. I believe the merits of veganism are somewhat overstated. But, generally, Bryan's diet is very healthy.
Avocado
Avocados are rich in monounsaturated fat, which has a variety of heart-healthy properties. They also offer up a decent portion of protein, especially for a fruit, which helps sate the appetite.
Pasta
The main constituent of pasta is refined flour, a nutritional non-starter. And let's not forget that flour and water make glue – hardly ideal for someone keen not to clog his system.
Dried fruit and nuts
Nuts will provide protein which can be deficient in the vegan diet. They are also rich in monounsaturated fat and other nutrients beneficial to the cardiovascular system. Dried fruit is also relatively healthy – not just for vegan rock stars, but other mortals too.
Raw artichoke hearts
Artichoke, like green tea, is rich in polyphenols – something that we hope might translate into some real benefits for Bryan's long-term health.
Green tea
Green tea is rich in polyphenols that have been linked with a range of potential benefits for health including relative protection from cancer and a metabolism-boosting effect.
Tequila
If Bryan was downing shedloads of drink on a daily basis there might be something to say here. However, seeing as he is nearly teetotal, I'm going to suggest he enjoys his occasional tipple.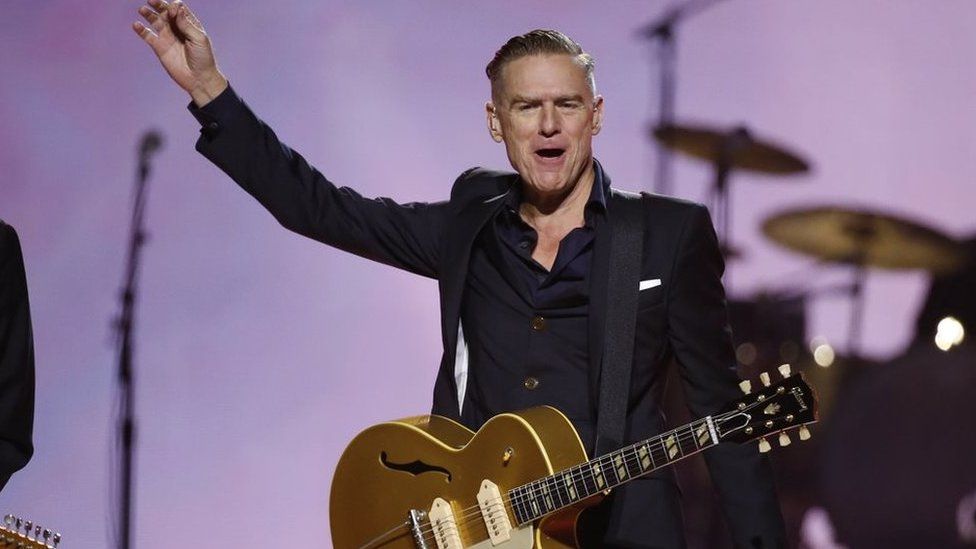 Workout
Bryan says he has no need for exercise. He joked with Carol Crenna that he goes swimming and dabbles with yoga, but he then said that touring and working is physically demanding and provides all the exercise that he needs.
Sources:
https://www.motleyhealth.com/celeb/bryan-adams-is-still-rocking-around-the-clock
https://twitter.com/bryanadams/status/1084076174882394112
https://www.theguardian.com/lifeandstyle/2008/jan/27/foodanddrink1