Francisco Gustavo Sánchez Gómez (21 December 1947 – 25 February 2014), known as Paco de Lucía, was a Spanish virtuoso flamenco guitarist, composer, and record producer. 
"Sometimes I see the guitar and I see the devil," he has said to explain his love-hate relationship with the instrument that has sentenced him to work incessantly to defy his own boundaries. De Lucia, the most important figure in contemporary flamenco and winner of the 2004 Prince of Asturias Award, is revered by guitarists and music lovers worldwide. His hands have liberated notes in countless musical genres besides flamenco, which he revolutionized. He has been touring the United States since the age of 12, and at the age of 64 is still doubting his own greatness.
"One can never be objective when talking about one's self," he says, as the cheeping of a tropical bird interrupts the conversation. "What I'm always aware of in my mind are my defects, my virtues are something I take for granted. That's how my father raised me."
"I've suffered a lot in the guitar," he says, "but when I've had a good time, the joy has been at the same level of the most intense agony. In a way, it makes sense that to be very happy you have to be very unfortunate. The greater the agony, the greater capacity for joy."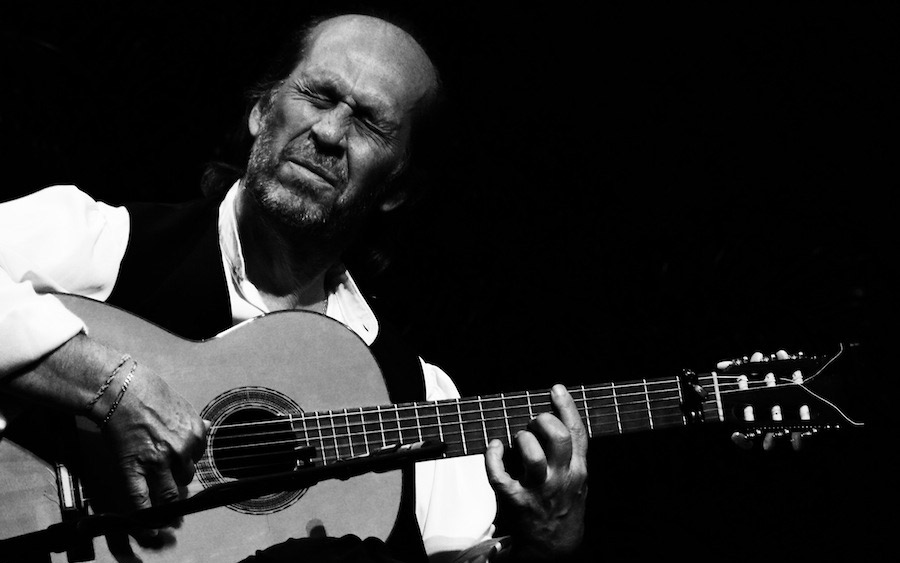 During the 1960´s Paco became friends with Camarón de la Isla, considered to be one of the best Flamenco singers in history. They met in tablao flamenco "Torres Bermejas" in Madrid, one of the most important flamenco venues in the capital and in the whole Spain, also called "The Cathedral of Flamenco". Together they recorded 10 albums and travelled around the stages all over the world (Paris, Tokyo, New York, Berlin, etc.).
Paco de Lucia was a perfectionist; he practiced unremittingly for hours and hours every day. In his own words, he practiced at least 11 hours each day. Despite the fact that Paco never went to the conservatory and didn´t even know how to read music, he wanted to be the best guitarist ever.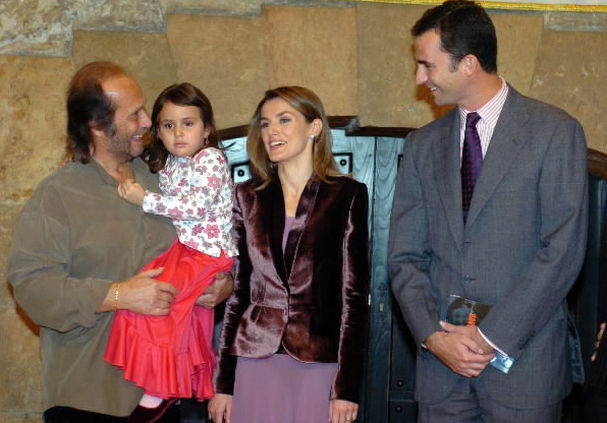 In 1992 Camarón de la Isla passed away and Paco de Lucia plunged into a deep depression, aggravated by the death of his parents a little bit later.
In the early 2000s Paco de Lucia decided to leave Spain and escape the media attention. He bought a house in Cancún and established his permanent residence in Mexico where he lived with his second wife, Gabriela. In his own paradise, near Cancún, Paco was devoted to reading, playing guitar, composing and fishing.
One fateful February evening (2014) Paco suffered a heart attack while playing football (one of his passions) with his son on a beach in Cancún. An ambulance tried to save his life, but Paco´s heart did not resist and he died on the way to hospital at the age of 66.
Paco de Lucia: The Journey
Sources:
https://ogotours.com/paco-de-lucia/
https://www.mcall.com/entertainment/mc-xpm-2012-04-05-mc-music-paco-de-lucia-20120405-story.html
https://www.guitarsalon.com/blog/recording-artist-paco-de-lucia/
https://www.youtube.com/watch?v=sgIkZBq2SMA