Alice Cooper (born Vincent Damon Furnier, February 4, 1948) is an American singer, songwriter, and actor whose career spans over 50 years.
He plays around 250 rounds of golf per year and once played 36 holes every day for a year.
Health
It has been more than 25 years since Cooper had a drink. "I don't smoke, I don't do drugs, I'm happily married… I'm probably in my physical prime now," he says. "I do five shows a week, two hours a night and I feel great." His live shows are a workout in themselves, and it's worth remembering that the man doing pull-ups on mock gallows each night qualifies for a bus-pass. "My wife used to be a ballerina, and she's instilled in me the idea that if you're not dancing you have to keep up your chops otherwise you'll lose them. It's the same with any performance. When I'm not on stage, and not rehearsing, I try to replicate that level of effort. I walk a lot. I run. I do cardio work." But Cooper credits golf as his true source of salvation. "I play pretty much every day, whatever the weather," he says. "Iggy Pop's a pretty good player. Smokey Robinson is good. My nemesis is Kenny G. People don't see golf as a sport. There's the idea that it's sedentary – 'a nice walk spoiled'. But it's good exercise. You're keeping your heart rate up and staying flexible, making sure your swing muscles are toned and supple. I do a lot of exercises to assist with that." Cooper's longevity, then, is not so much a deal with the devil as one with a driver. "Sixty is the new 40. I've never been in better shape."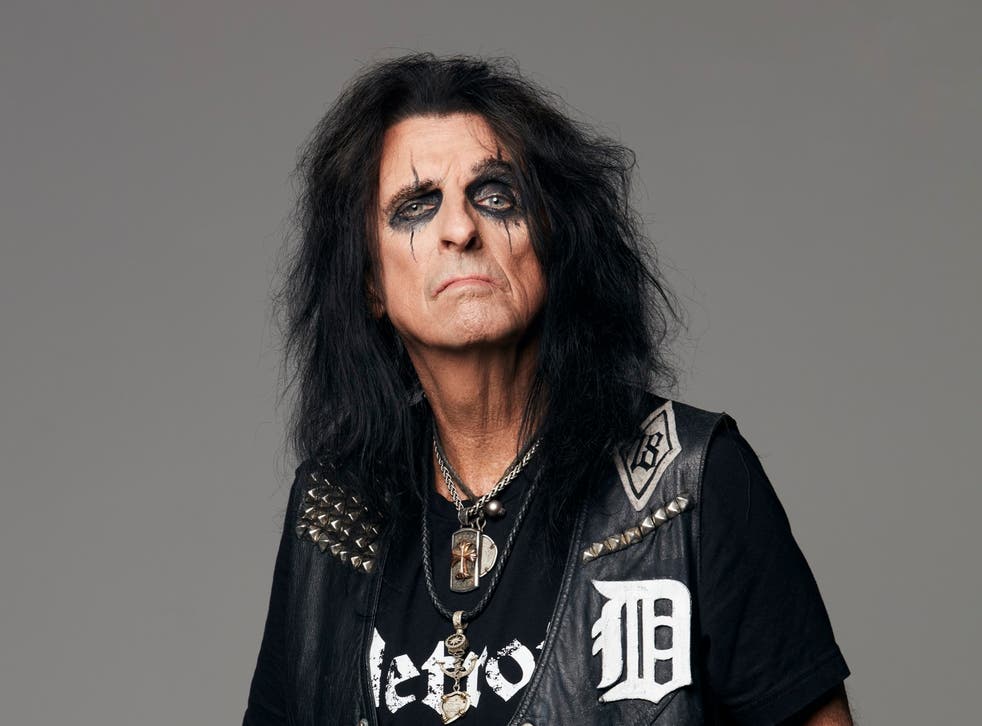 On Pizza
"After a show, there's always pizza, and unfortunately it's the easiest thing to get when you're in Wichita at midnight. So we have catering, but I find that now, when I'm going to get on a bus or plane and drive or fly to the next place, I have Lean Cuisine. I'll just have something really light. If you eat four or five pieces of pizza before you go to sleep, you're going to start gaining weight. After a while, you just say: 'Really? Pizza? Again?' "
Golf
The rock star took up the game in the 1980s as part of his rehabilitation from alcoholism, playing 36 holes a day for a year, always with club professionals. Once a scratch golfer, he's still a 4-handicap and squeezes in at least nine holes, even on days when he's performing.
He credits golf for helping him overcome his addiction to alcohol, the Bee reported, noting that he's been quoted in the past as saying, "Some people turn to God, I turned to golf."
"Some guys run, some guys go to the gym. We get up and play golf," Cooper told the Bee. The rockers usually play nine holes on concert days and 18 holes on off days, Pajak reported, and while "some days it's about keeping score, some days it's about enjoying the company and outdoors."
The band's schedule suits its passion, Cooper noted. "If you want to play golf, don't get in the golf business—get in a band," he said.
Sources:
https://clubandresortbusiness.com/alice-cooper-credits-golf-addiction-saving-life/
https://www.menshealth.com/uk/fitness/lifestyle/a750038/alice-cooper-fitness-routine/
https://pagesix.com/2021/05/12/alice-cooper-prays-every-day-credits-god-for-staying-sober/
https://www.bonappetit.com/trends/article/what-alice-cooper-tony-bennett-and-deepak-chopra-really-think-about-food