Alyson Lee Hannigan (born March 24, 1974) is an American actress and television presenter.
"I always love fruit, and now my trainer says to mix it with almonds," she shared. "I create fruit and nut combinations."
From a 2013 interview with Womenshealthmag:
You've said that you craved meat and cheese while you were pregnant—even though you were a vegan. What was that like for you, and what's your post-baby diet like?
When I got pregnant with my first child, I was vegan. And when I got pregnant, my body was craving meat so much. I started out slowly with eggs, then cheese, then I was like, "OK, I need a steak!" I had to listen to my body—my cravings were so strong with the first one. When I got a craving for a food, I needed it five minutes ago.
I never got back to being a vegan, but now I'm super healthy. Once Keeva turned a year old, I thought, "I should probably try to lose this baby weight." It didn't come off as easily the second time around…so I went to nutritionist and got on a good program that's been working really well. Of course, it restricts all the things I love. But otherwise, I would just eat bread for every meal—I'm a carb-aholic. That's what I would eat all the time. But nutritionists don't like that—they don't recommend it.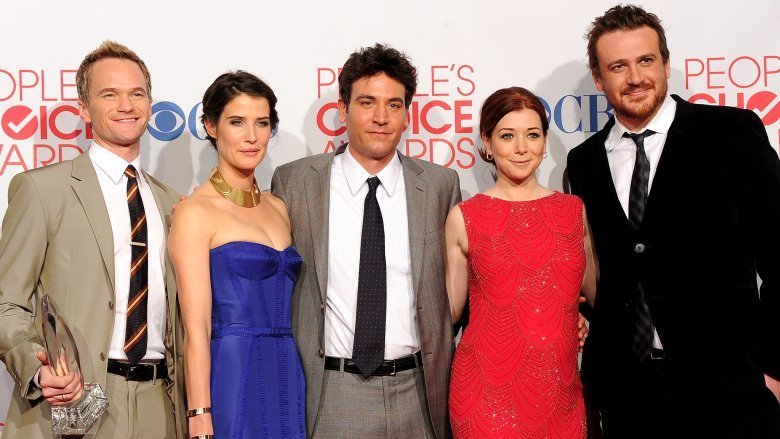 Based on your Twitter photos, it looks like you have a lot of fun making healthy snacks look kid-friendly (see: these super-cute carrots shaped like a bunny and a bear). Why do you think it's important to make healthy food fun, and do you put as much effort into making your own healthy meals?
I think it's so important to set a good example for your kids. You can't just say, "so you have to eat healthy," but instead, "I'm going to be super healthy." But I don't want to get too strict or want them to feel deprived so that when they're older they feel like they have to go to their friend's house to eat all of their sugary substances. That's what I might have done. And I don't want them to have a candy habit when they're adults. There's a fine balance.
I love that when I give my 4-year-old a cupcake, she takes a few licks of the frosting and takes a bite, but she has yet to finish a whole cupcake. She gets so excited about cake, but she never eats all of it. She would rather have a plate of fruit. I hope that sticks. [Both of my daughters] love vegetables, it's great. I live in California, so we go to the farmer's market and grow veggies. They love picking berries off our trees.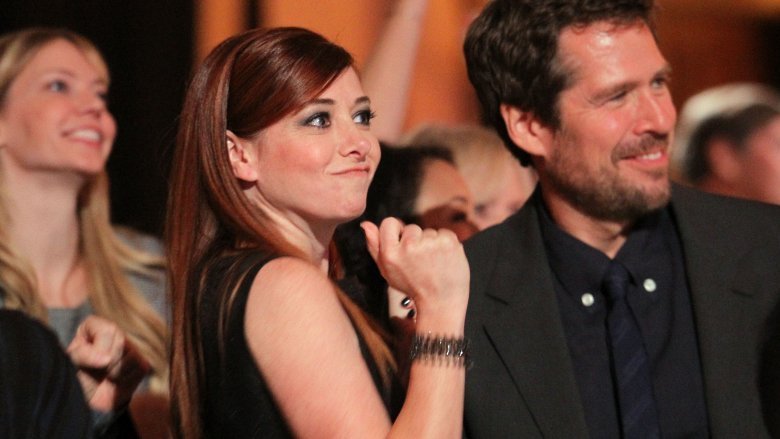 Workout:
Despite how she looks, the actress hasn't always felt confident in her own skin. After the birth of her daughter Keeva in May 2012, for example, Hannigan tweeted, "I think by Hollywood standards I'm supposed to be in bikini shape now that my baby is 4 weeks old. My workout goal: Food drops in lap, not on belly." She also joked at the time, "I still haven't lost all the weight from my first daughter. Oh well."
Hannigan works hard for her hot body. In a 2011 interview with Giuliana Rancic's FabFitFun, the American Reunion star said she prefers to burn calories through "swimming " or doing "something that can be fun and doesn't really feel like a workout."
Hannigan—also mom to Satyana, 4, with husband Alexis Denisof, 47—avoids her show's craft service table by chewing gum to curb cravings. Though "sugar" is her main vice, she strives to maintain a healthy diet. "I always love fruit, and now my trainer says to mix it with almonds," she shared. "I create fruit and nut combinations."
Sources:
https://www.womenshealthmag.com/life/a19932994/alyson-hannigan-interview/
https://www.celebritysizes.com/alyson-hannigan-workout-routine/
https://www.eonline.com/news/465714/alyson-hannigan-flaunts-super-fit-bikini-body-in-hawaii
https://www.looper.com/184974/actors-we-lost-in-2020/