Ben Affleck's Exercise Routine
Walter Norton Jr. is an experienced trainer from the Institute of Performance and Fitness in North Reading, Massachusetts. Affleck and Norton first became acquainted while Affleck was preparing for his 2010 film The Town, which he co-wrote, directed, and starred in.
Since then, Norton has been Affleck's fitness consultant for multiple films.
For Batman v Superman: Dawn of Justice, Affleck's routine had to change significantly. Norton's new program was very successful in the end, and Affleck managed to put on 24 pounds of muscle in just four months.
His typical workout routine consists of six days of steady exercise, with Sunday being a rest day.
Monday focuses on the upper body and includes a mix of squats, curls, and pulldowns. On Tuesday, Affleck's exercises are centered on his back and consist of deadlifts, chest flies, leg curls, and bench presses.
Wednesday focuses on the lower body, while Thursday goes back to the upper body. On Friday, Affleck does back and barbell exercises and Saturday returns to the lower body.
Though his workout routines may vary depending on the requirements of the role he is playing, Affleck is dedicated to maintaining a fit body. With Norton's help, he succeeded in completing his transformation into Batman.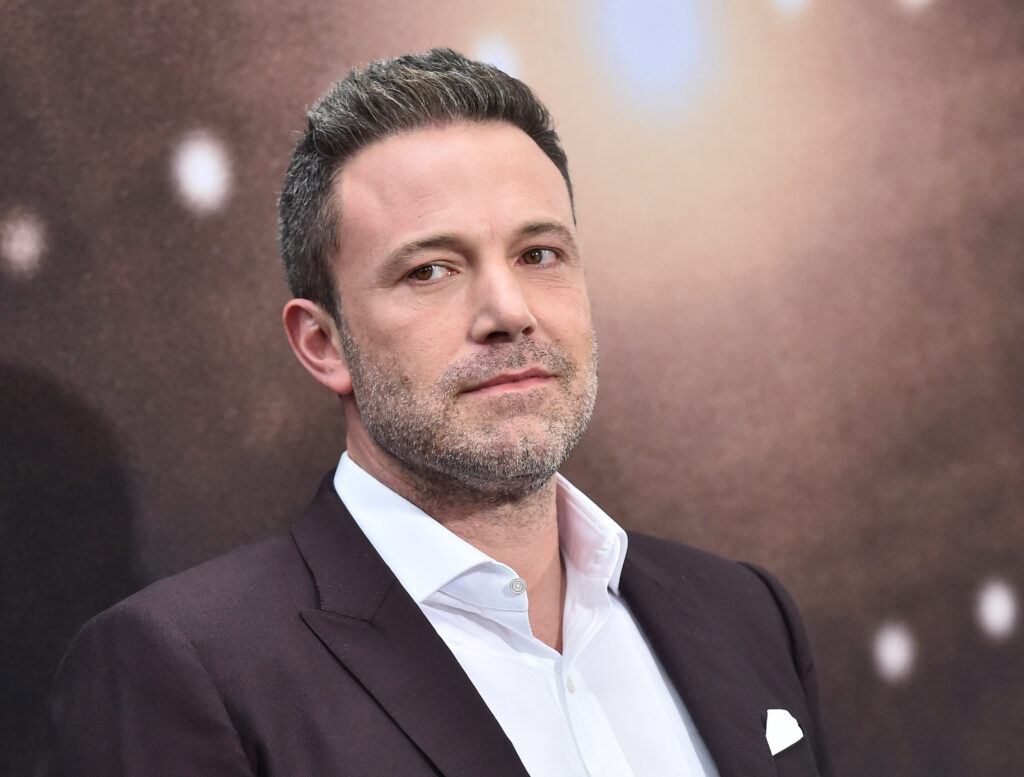 Ben Affleck's Diet
While Ben Affleck's exercises are a key part of his daily routine, his diet is of equal importance. Instead of eating three large meals each day, Affleck eats six or seven smaller meals.
This helped supplement his exercise regimen for the role of Batman.
While Affleck's diet may have changed somewhat since then, he has stayed in consistently good shape. This implies that his dietary plan has not been altered too much.
For a light breakfast, he typically enjoyed egg whites for protein and oatmeal for carbohydrates. Towards the middle of the day, Affleck would eat vegetables, such as a salad, and high protein to help maintain his energy.
Protein, such as fish or chicken, would again be consumed around the evening. Along with the protein, Affleck ate vegetables such as cauliflower, broccoli, or Brussels sprout.
Ben Affleck's daily routine may be quite different from what the average person follows. Despite this, his ongoing commitment to health and fitness is an inspiration to people everywhere.
Red Sox Fan
Hailing from Cambridge, and with a commitment to showing Boston in his films, it's no surprise that Affleck is a lifelong Boston Red Sox fan.
Appearing on 'Jimmy Kimmel Live!', Affleck displayed the full extent of his Red Sox love, including how he feels about Tom Brady, saying jokingly, "I think it's totally appropriate for grown men to make totems and idols of other grown men and worship them".
Throughout his career, he's been snapped at Red Sox games and it was at a game in 2004 that he was first seen publicly with his then-girlfriend Jennifer Garner. It seems that Affleck will always be a proud Bostonian.
Sources:
https://celebanswers.com/what-is-ben-afflecks-daily-routine/
https://manofmany.com/lifestyle/fitness/ben-affleck-batman-workout-diet-plan