Mark Robert Michael Wahlberg (born June 5, 1971), former stage name Marky Mark, is an American actor, producer, and former rapper.
Wahlberg previously spoke with Men's Journal about his routine, saying that "breakfast is at 3:45 a.m., by 4 I'm training, 5 a.m. is prayers, and I'm golfing at 6." Based on his Instagram, things have changed a little bit, but the early workouts, wake-ups, and golf work remains about the same.
Full Schedule (@markwahlberg)
Workout
Wahlberg revealed some details about that schedule on Instagram, saying he starts his workouts by listening to ESPN's SportsCenter, and then transitions into music while he's training on the VersaClimber, something LeBron James also loves to use. Wahlberg described it as a "really hard machine to do" and that each day he's been adding 30 seconds to his session on it, and he's now up to 27 minutes.
Wahlberg previously shared his workout with Men's Journal: "My workouts start with RAMP, which stands for range of motion, activation, and movement prep—things like Spiderman stretch and hip bridges, plus foam rolling. Then we switch between bilateral and unilateral strength moves using mostly heavy bands, TRX, dumbbells, and kettlebells. The lower body work includes balance and agility drills."
Meals
For his meals through the day, Wahlberg will "start out with steel oats, peanut butter, blueberries and eggs. Then I have a protein shake, three turkey burgers, five pieces of sweet potato at about 5:30 in the morning. [Wahlberg uses his own line of Performance Inspired protein products.] Then at 8, I have about 10 turkey meatballs. At 10:30 a.m., I have a grilled chicken salad with two hard-boiled eggs, olives, avocado, cucumber, tomato, and lettuce."
"Then at 1 o'clock I have a New York steak with green peppers. At 3.30 p.m., I have grilled chicken with bok choy. At 5.30/6 o'clock, I have a beautiful piece of halibut or cod or a sea bass, with some vegetables, maybe some sautéed spinach and bok choy."
Evenings
At 5 pm, Mark takes a shower and goes for dinner with the family and spends a few hours of quality time with his four kids and wife, Rhea Durham.
At 7:30 pm, it's time for Mark to hit the sack. He says he needs between six to seven hours a night to ensure optimal recovery from his workouts.
Golf
In a 2020 interview, Mark said:
"I would tee off at 6 in the morning and run the golf course. We'd hit a drive and then just sprint to the ball and then the [caddies] would come with the carts. We'd grab a club, hit again and then sprint again."
Wahlberg admitted he's pulling back on his trips to the links. "I've given up golf. I realize that it's just too much—between family and work [just] trying to squeeze golf in. It's a very expensive sport and habit. But I'll be back."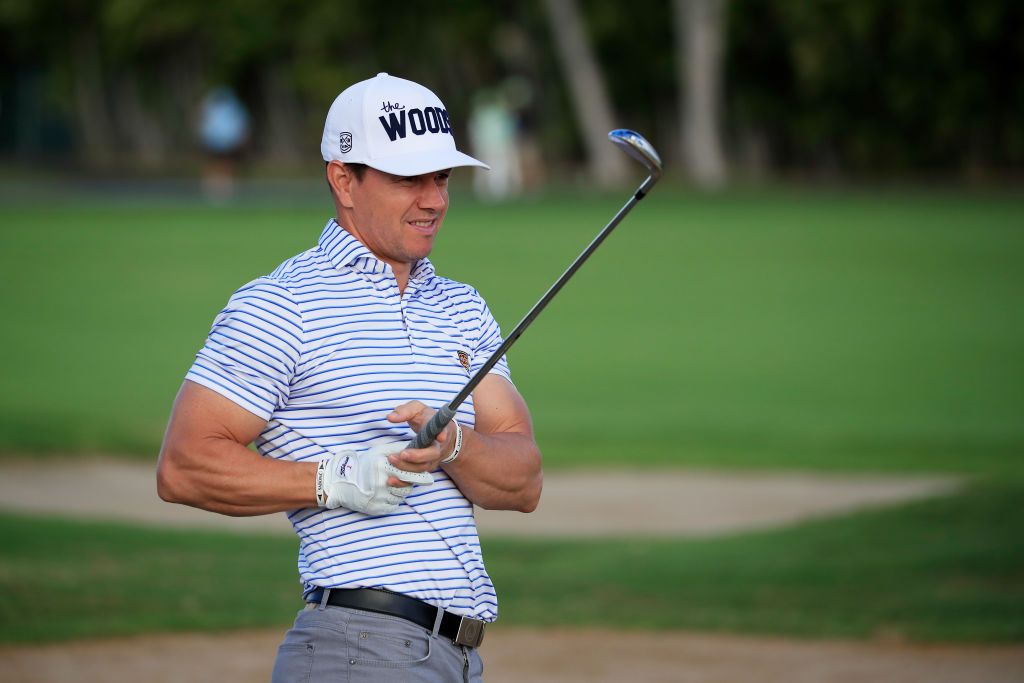 Sources:
https://www.mensjournal.com/health-fitness/see-mark-wahlbergs-insane-daily-workout-and-training-schedule/
https://www.bbc.com/news/entertainment-arts-45497348
https://finty.com/us/daily-routines/mark-wahlberg/