"I have no magic thing that I do to stay fit. I eat really clean, do my shows, and work out," Stefani told Shape. "I always feel better when I'm in a routine even though I sometimes hate it."
One secret Stefani admitted to the cardio portion of her routine? "I play tennis, badly, with [Blake Shelton]," she said.
Stefani's former longtime trainer, Mike Heatlie, previously told Shape Magazine, "a high-intensity weight training routine combined with some quality cardiovascular training," works wonders in achieving results like Stefani's.
He suggested choosing "four to five exercises" to perform "without any rest between sets" followed by "one to three minutes of high-intensity cardiovascular work."
Some of the moves to choose from include full dumbbell squats, a standing lateral shoulder raise, kettlebell swings, and unbalanced lunges, to name a few.
Stefani's new trainer Gunnar Peterson recommends whole-body cardio to sculpt more muscles in less time. More importantly, he advises you find exercises or hobbies that bring you joy if you want to maintain results for the long haul.
"If you can find a way to enjoy what we're doing, enjoy the work, the end goal seems to come faster," he said. "You stop looking at the destination and you start enjoying the journey. I know that may sound corny or contrived, but it's really true."
Stefani's diet is very clean
Heatlie said the best way to burn fat and lose weight is to carb-cycle, which helps drop levels of stored carbs (glycogen) in the muscles and liver. This process helps the body use stored fat for fuel. So how does it work?
Heatlie said reducing carb intake on certain days triggers the fat-burn process. That means cutting bread, pasta, potatoes, rice, sugar, and high-fat foods some days of the week or adapting some form of intermittent fasting (restricting your eating window each day) for faster results.
"Your core wraps around your entire body and supports you," Gunnar told Popsugar. "When it comes to abs . . . there's a ton of work done in flexion and maybe at the most in extension." He said it's not comprehensive enough to develop celebrity-like abs.
The key is adapting exercise moves that work the entire core such as a variety of planks with toe-touches and Supermans sprinkled in.
Why Stefani says she feels 'blessed' to celebrate her 50th birthday
As for the milestone birthday, Stefani told Entertainment Tonight it's not much more than a number. "I feel the same as I always feel, which is horrified," she said. "Nobody wants to grow older. But, you know, I feel like I'm also in an amazing place in my life. I feel so blessed right now."
She credits her gratitude for finding some semblance of balance.
"I always knew at this point in my life I was going to be turning this age, which is hard to even say out loud, but where I would be with my kids and what place they would be at and I feel so, like, I'm in a good balance of being able to work and also be here a lot and enjoy being a mom and being there for them," she said. "It's a good time in my life. I mean, I cannot complain."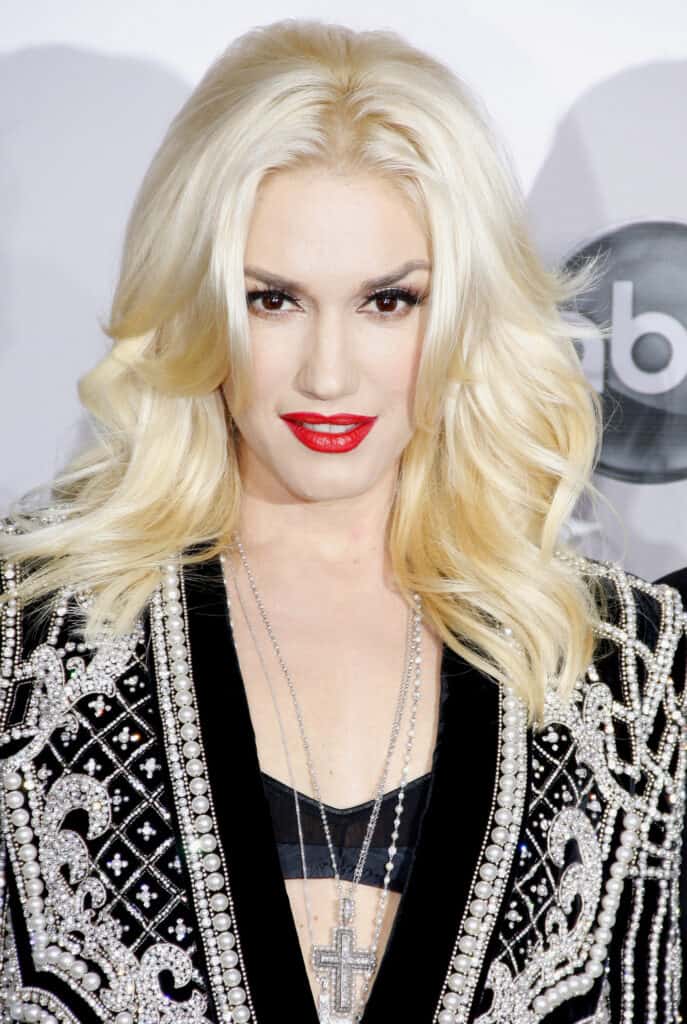 Stefani on her Killer Physique
'I have to work very hard to look the way I do. I want the girls out there to know that.'
Stefani on Perseverance
'Never say never. In your life, you never know what's going to happen next.'
Stefani on Her Fitness Routine
'I'm more like a man: I like going to the gym and lifting weights or doing a little boxing.'
Sources:
https://fitnessclone.com/gwen-stefani-workout-diet/
https://www.cheatsheet.com/entertainment/secrets-to-gwen-stefanis-diet-and-exercise-routine-revealed.html/