Jonathan Ray Banks (born January 31, 1947) is an American actor.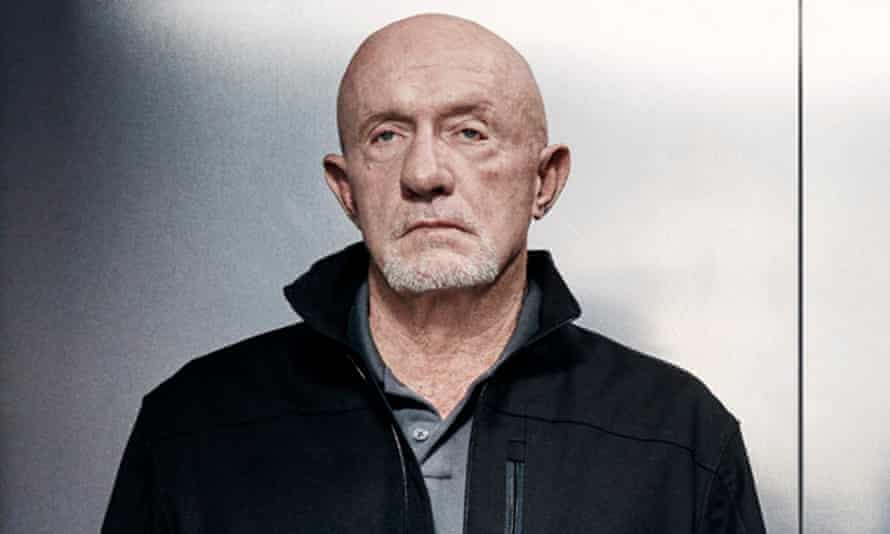 From an interview with MensJournal.com:
How does one live a happy life?
Keep believing in yourself until the day you die. If you're not a liar and you're trying to lead a decent life, then you've got to give yourself credit. I put my head on the pillow at the end of the day and tell myself: "You know what, Johnny Banks? Sleep well. You're doing the best you know how. Maybe you can do better tomorrow. Just try."
Any thoughts on retiring?
If I leave acting, I'll just go. No goodbye. I have huge respect for guys who did that: Gene Hackman, Sean Connery. When William Powell stopped, he stopped. Moved to Palm Springs without fanfare. I like the strength of doing that. My work is my work. My ego is something else. And I would like to not have such a large ego that I need to advertise it.
From an interview with AwardsFocus.com:
AF: In terms of Mike's marksmanship, are you someone who visits the gun range on occasion? Have you had weapons training over the years?
Banks: I've had a minimal amount of training, I do like to look like I know what I'm doing (laughs). I have one friend who was indeed a sniper, and my performance passed his inspection so I'm grateful.
Sources:
https://www.theguardian.com/tv-and-radio/2016/feb/11/breaking-bad-and-better-call-saul-star-jonathan-banks
https://awardsfocus.com/interviews/actors/jonathan-banks-interview-better-call-saul/
https://www.mensjournal.com/entertainment/better-call-saul-actor-jonathan-banks-being-quintessential-bad-guy-bar-fights-and/