"We ate some carrot cake, drank coffee and then lurched out on to Carnaby Street."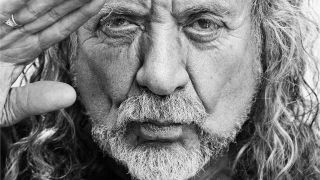 According to an interview with Rob Hughes of Loudersound about the Robert Plant podcast:
What prompted you to do the podcast?
A lot of the endeavours that have been and gone since the passing of Led Zep have been great dalliances, almost like romances with different musicians and their input. Different sounds and the way contemporary recording changed in the mid-eighties, the fond farewell to analogue recording. All that sort of thing. I think I had so much experience of the acceleration of creativity going into chaos for a period in the seventies, that I really just wanted to keep doing different things all the time. 
I do interviews with people and they say: "Have you thought about writing a book?" I go: "Fuck off. Everything that I've got between my ears, or between my legs, is my business and nobody else's. I know too many things, and when I finally depart this mortal coil I don't want my family to think that I was some kind of weirdo." So I keep it hid. One of the tracks off my last record [2017's Carry Fire] is about just that – Keep It Hid. And that's what you have to do.
At the same time as guarding your privacy, the podcast aims to throw light on parts of your back catalogue. 
Talking about the creation and development of music is a double-edged sword. I recently did a gig in Roskilde, Denmark, and Bob Dylan wanted to talk to me about touring. So I met him where all the buses are parked, at this big festival, and we eyeballed each other and smiled in the darkness. It was pissing with rain, two hooded creatures in a blacked-out car park, and I said to him: "Hey, man, you never stop!" 
He looked at me, smiled and said: "What's to stop for?" But I couldn't ask him about his songs, because as much as I've been affected by his work you can't talk about it. My work is not anywhere near as profound in what it's trying to do. At the same time, you can get to know the motive and circumstances behind a particular song, without it being Masters Of War. 
Going back to the start of your solo career, am I right in saying that it almost didn't happen? You were all set to go to teacher training college at one point. 
In 1977 we lost our son, Karac [he died of a stomach virus while Led Zeppelin were on tour in America]. He was only five years old. I'd spent so much time trying to be a decent dad, but at the same time I was really attracted to what I was doing in Zeppelin. 
So when he bowed out, I just thought: "What's it all worth? What's that all about? Would it have been any different if I was there, if I'd been around?" So I was thinking about the merit of my life at that time, and whether or not I needed to put a lot more into the reality of the people that I loved and cared for – my daughter and my family generally. So yeah, I was ready to jack it in, until Bonzo came along. 
He convinced you otherwise? 
Yeah. He had a six-door Mercedes limousine and it came with a chauffeur driver's hat. We lived five or six miles apart, not far from here, and sometimes we'd go out for a drink. He'd put the chauffeur driver's hat on and I'd sit in the back of this stretch Mercedes and we'd go out on the lash. Then he'd put his hat back on and drive me home. 
Of course, he'd be three sheets to the wind, and we'd go past cops and they'd go: "There's another poor fucker working for the rich!" But he was very supportive at that time, with his wife and the kids. So I did go back [to Zeppelin] for one more flurry.
Similarly, a few years later, Phil Collins helped you on your way when you went solo. 
Phil was at such a huge peak and very prolific. I sat in a room with Atlantic Records and Peter Grant, talking about the solo thing. I said: "Look, there's no other way to do this, really. I've got to keep going, because I'm thirty-two years old and I haven't actually felt anything else other than this juggernaut success thing. I need to find out what the other side of it is like." 
Consequently, Phil Carson, of Atlantic, was dealing with Phil Collins's solo stuff, post-Genesis. Phil was such a huge fan of John [Bonham] that he sent me a message: "I'd really like to help you, because this must be one of the toughest things you've ever had to do, musically." 
He was talking about me being without the guy I'd been playing with since I was sixteen, although we had a fiery relationship, myself and Bonzo. So Phil came in and just got on with it. We had four days for the first album and four for the next. So we were cutting backing tracks non-stop. And if he didn't like something, he'd stop halfway through, stand up and tell people why it wasn't quite right. I loved that, because I was still tiptoeing around, not knowing how to deal with other musicians.
Did you take the usual route to music via doing a succession of workaday jobs? 
I was working at Lewis's in Birmingham, measuring gentlemen's inside legs. The great phrase that went with that task was: "Which side do you dress, sir?" In other words, where are your bollocks? And if those guys were a little bit springy, they'd tell you the wrong side, just so you would give it a quick tweak!
I believe your dad played violin, but did your parents still have that attitude of: "Go and get a proper job"?
Well, I was bound for a proper job, and I've got one. Yeah, I had my moment of professional potential, and because I didn't accept it I had to leave home when I was seventeen. So I toughened up pretty quickly. I made my peace with my parents a couple of years later. But it was good, it was what it should be. 
I know so many guys from my time at school, who I still see and who are very funny and love life, but they did the wrong thing. They stuck with a family or whatever you were supposed to be doing, and they really rue the fact that it never really kicked in. They didn't live their life, they lived the life that was required. 
So you knew early on that you didn't want to do that? 
I didn't know what I wanted to be, but I wasn't going to push a pen for two quid a week and train to be an accountant.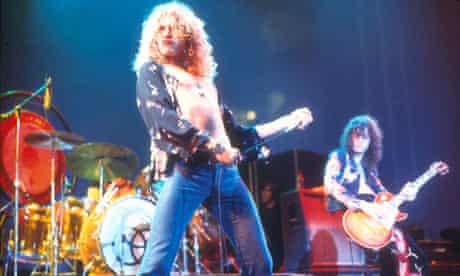 According to a recount by Caroline Boucher of the Guardian:
It fell to my good fortune to interview Plant an awful lot in those early days of the 70s. The band's office was at the mucky end of London's Oxford Street towards Tottenham Court Road– the bit that now has tacky leather jacket and dodgy shoe shops (in those days it boasted a Dolphinarium. Imagine the cruelty).. It was cramped and unglamorous and had a terrifying lift in which I was once trapped with their very large and very unpredictable manager, Peter Grantso interviews were usually conducted in a nearby coffee bar.
One day we decided to be healthy and headed off towards Carnaby Street and the fledgling health food restaurant, Cranks. It was pretty much the first of its kind in London and everything in it was heavy. Dense bread, muesli like a clay soil, thick vegetarian stews, lots of sprouted things and all served on thick brown crockery as hefty as flowerpots. We burped our way through the obligatory interview, Plant gorgeous with his curls and endless legs, and all other customers either too cool or too oblivious to bother him.
We ate some carrot cake, drank coffee and then lurched out on to Carnaby Street. Almost immediately Plant spotted a shirt he wanted. Patterned voile in lilac, a bit see-through. Just the job for a gig. Plant flourished his chequebook – to no avail. The rookie assistant, clearly not a fan, wanted ID. Very politely Plant went to the front of the shop, picked the new Zeppelin album off the rack and brought it to the till. No go. Cut no ice at all. Suddenly the shirt, the cake, the coffee all lost their lustre at once. We marched back to the office.
Sources:
https://www.loudersound.com/features/robert-plant-interview-my-life-after-led-zeppelin
https://www.theguardian.com/lifeandstyle/2010/jun/20/robert-plant-food-tales
https://www.smh.com.au/entertainment/robert-plant-on-life-after-led-zeppelin-dont-expect-a-memoir-any-time-soon-20180122-h0lzye.html