Winona Laura Horowitz (born October 29, 1971), known professionally as Winona Ryder, is an American actress.
2016 Allure.com Interview
Top skin concern: "Being concerned about my skin."
Makeup routine: "When I'm not working, just sunscreen and lip balm. If I go out, tinted sunscreen and lipstick."
Perfect hair day: "When I wake up after a night of fun!"
Favorite beauty trick: "When I wear lipstick, I pat my lips and use what's left over on my cheeks."
Favorite scent: "Old books. I've always found that scent to be so distinctive and so intoxicating. I grew up around them, so it makes me think of home."
Favorite workout: "Not working out."
Greatest beauty extravagance: "A good night's sleep."
Botox
According to an interview published this weekend in Style, the '90s poster girl has never really understood wellness fads. Instead, her self-care routine involves an ice-cold martini and a good book. As for her feelings about "tweakments"? "People almost say it like it's a hygiene thing, but I don't like how it looks," she explains. "I'm a little too fearful that it could go wrong."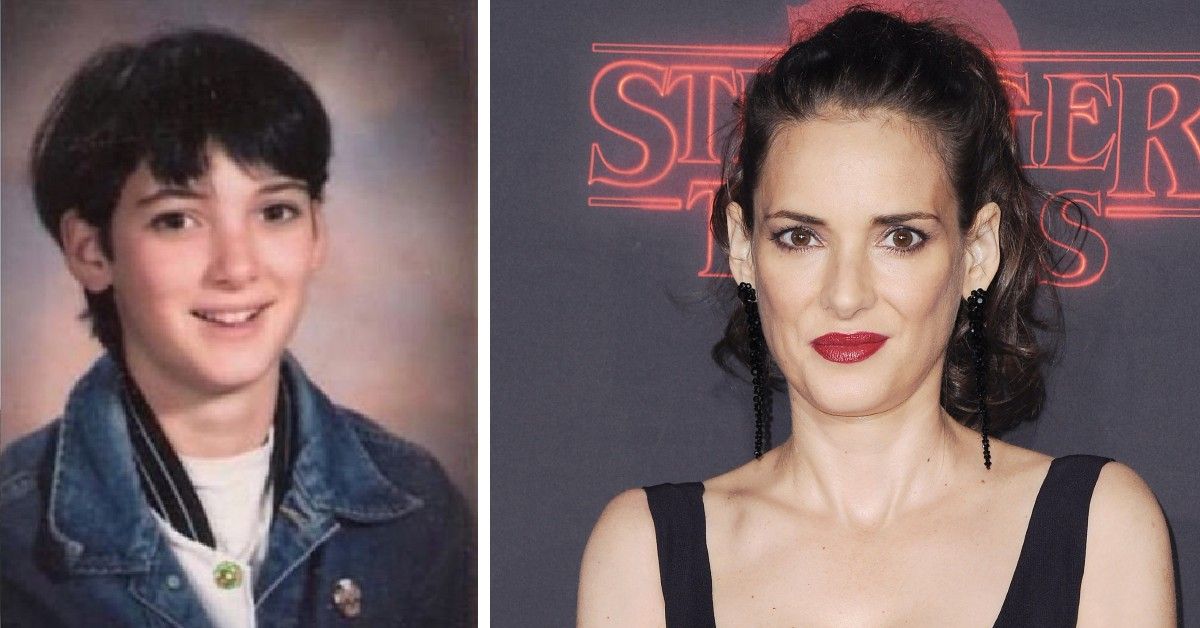 2013 Article On Her Exercise
Winona Ryder says though she has been blessed with a naturally slim body, now she will start exercising properly to be fit. 'I haven't really had to think about it very much because I was always lucky enough to be the waify sort of girl so I didn't have to worry about my weight,' femalefirst.co.uk quoted Ryder as saying.
'I'm still small, but in the last couple of years I've realised that it's probably time to start working a little bit more on my body, which is something I could put off when I was younger,' she said. 'So I've starred to exercise and I do try to eat relatively well, although I must confess that it doesn't always happen,' she added.
The 41-year-old, who has worked in films like 'Edward Scissorhands', admitted that apart from vintage pieces and her prized film costumes, her favourite clothes are basic T-shirts and jeans. 'My wardrobe is full of same sort of clothes that I've been wearing since I was a teenager — nice comfortable jeans and T-shirts. I do have some costumes that I wore in some of my favourite films, which I've kept as a souvenir.
'And I also have my grandmother's clothes, which are very precious to me. She was a flapper in the 1920s and she had some gorgeous pieces,' she said.
Sources:
https://www.newsbreak.com/news/1587722242909/winona-ryder-s-self-care-routine-is-as-cool-as-you-d-expect
https://www.allure.com/story/winona-ryder-makeup-routine
https://www.thehealthsite.com/news/winona-ryder-works-out-to-stay-fit-60508/