Angus McKinnon Young (born 31 March 1955) is an Australian musician, best known as the co-founder, lead guitarist, songwriter and only constant original member of the Australian hard rock band AC/DC.
1. He doesn't drink alcohol, at all. 
While his fellow bandmates were known for living up to the rock n roll stereotype of being hard partiers, Angus Young is actually a teetotaler. Late AC/DC singer Bon Scott was known for his wild partying and Angus's brother Malcolm Young was a huge fan of Jack Daniels, but Angus Young doesn't drink at all. The guitarist can only ever be seen chugging back a cold glass of chocolate milk, or the occasional cup of coffee.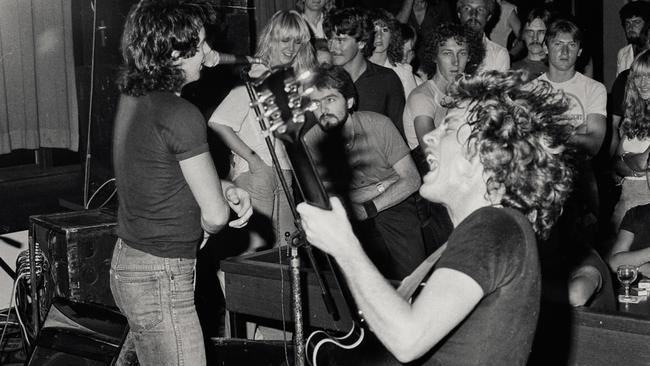 2. He still owns his very first Gibson SG
Angus purchased his very first Gibson SG (and definitely not his last) in 1970 from a second hand shop. He played it "until it got wood rot because so much sweat and water got into it," he said. And he still has it to this day – "I've still got it and it's still my favorite guitar of them all."
3. He's a big fan of Jazz
Being able to take inspiration from other artists outside your own genre is an important mark of being a great musician. Angus Young not only loves rock n roll, but is a huge fan of jazz, in particular Louis Armstrong, who he calls "one of the greatest musicians of all time".
4. He thinks solos are the easiest part of his job
Many guitarists see solos as the hardest part of their job, but Angus calls it the easiest part of his: "I think the hardest thing is to play together with a lot of people, and do that right. I mean, when four guys hit one note all at once – very few people can do that."
5. Angus never expected to be in a band with his brother, Malcolm 
While it's hard to imagine AC/DC without the Young brothers, back in the day Angus wasn't allowed to jam with his brother, or even hear him play. Angus recalled back in 1992 the shock of Malcolm asking him to join the band: "In the beginning, we never used to play together, even at home. When I'd walk in to see what he was up to, he'd go, 'Get out!' I was amazed when he asked me to come down to a rehearsal and play."
6. He never finished school
Angus dropped out of school at the age of 15, going to work as a typesetter at a men's magazine called 'Ribald', not knowing he would soon be a member of one of the biggest rock n roll bands on the planet.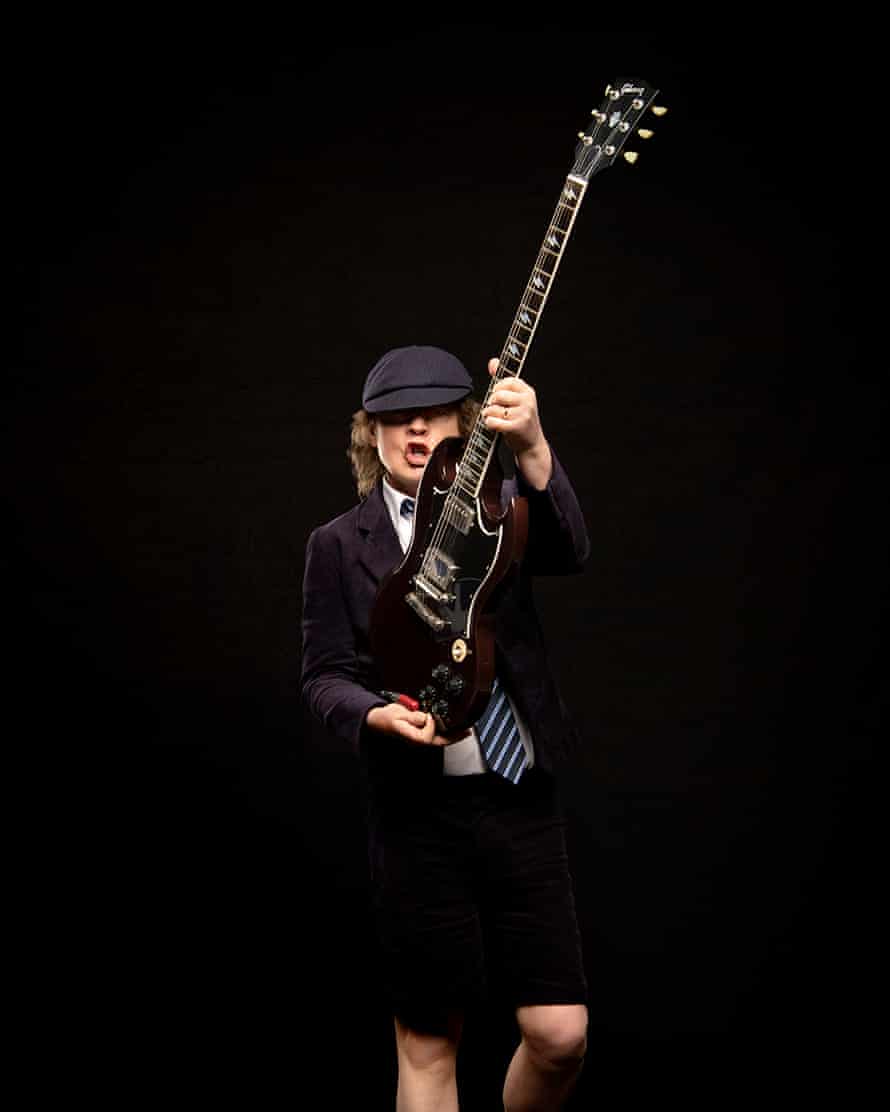 From a 2020 Guardian article:
At the end of an AC/DC show, Angus Young has a routine. After a couple of hours of perpetual motion in his schoolboy outfit, he heads straight for the shower and then, because he hasn't been able to eat since noon – you can't do an AC/DC show on a full stomach – he looks for food. "The first thing that enters my head is: I'm starving."
What first turned you on to rock 'n' roll? 
"The sound of Chuck Berry's guitar. It's everything rolled into one: it's blues, it's rock and roll, and it's got that hard edge to it. To me, that's pure rock 'n' roll. It's not clean – it's nasty."
What do you remember of those early days, when you were just a regular schoolboy like all the others?
"I didn't go to school much. I was prize truant. When I went in it was like, 'Welcome, Mr. Young! A year is a long holiday, you know?' The first day I went to that school, we all went to assembly and the headmaster dragged all the boys who'd been caught smoking up on the stage in front of the whole school. Of course Malcolm was one of them."
So, you were always a naughty boy then?
"I got into a lot of trouble when I was young. I wouldn't say I was a budding bank-robber or anything, but I was a bit of a juvenile delinquent."
Do you still get nervous before a show?
"Sometimes it is frightening. But you've got to psych yourself up a bit, give yourself a good kick up the ass. Usually, once I've got the uniform on, I'm okay. I'm on edge, nervous, but I'm not in a panic.
"At least I don't have to put on make-up. I sport my own pimples.
"And some nights I'm in stitches when I'm trying to be The Schoolboy. But because of nerves, I've tripped over and even forgotten to do my zipper up a few times. I go for a pee and forget.
"Last thing before I go on stage, I always go for a p*ss and then have a cigarette. If you ever see my shorts smoking, you know I didn't put it out right!"
Sources:
https://www.theguardian.com/music/2020/nov/13/return-of-acdc-angus-young-brian-johnson-cliff-williams-interview
https://www.thesound.co.nz/home/music/2020/03/seven-little-known-facts-about-angus-young.html
https://www.guitarworld.com/features/angus-young-on-life-in-one-of-the-worlds-biggest-rock-bands-an-in-depth-interview-with-the-acdc-icon