Bette Midler (born December 1, 1945) is an American singer, songwriter, actress, author, and comedian. Throughout her career which spans over five decades, Midler has received numerous accolades, including four Golden Globe Awards, three Grammy Awards, three Primetime Emmy Awards, and two Tony Awards, in addition to nominations for two Academy Awards and a British Academy Film Award.
In 2017, it was reported that Midler lost 30 lbs since she started performing in the lead role of Hello, Dolly! at the Shubert Theatre on Broadway.
It's a very, very tough schedule and I'm a woman of a certain age,' she joked, according to The Daily News, adding that it was producer Scott Rudin who persuaded her to take on the iconic role as socialite-turned-matchmaker Dolly Gallagher Levi.
'I'm at death's door so I wasn't really keen to put these dancing shoes on again.
'But he made it sound as though I had missed something in life and I would be a changed person from this experience and indeed I have been'.
'I lost 30 pounds, for starters,' Bette dished.
Life Lessons
Life Is Not Your Personal Express Lane
You've got to figure, "Well, there are 7 billion other people in the world. It doesn't all have to be about me!" It took me about 66 years to come to this conclusion.
Songs Tell Untold Truths
Twenty-seven people sang "Wind Beneath My Wings" before I got around to it. A lot of people saw the movie that I sang it in, Beaches, and what they came away with was that song. They turned to their loved ones and said, "You know, you are the wind beneath my wings!" The song expressed how they felt in a way a simple "I love you" would not have.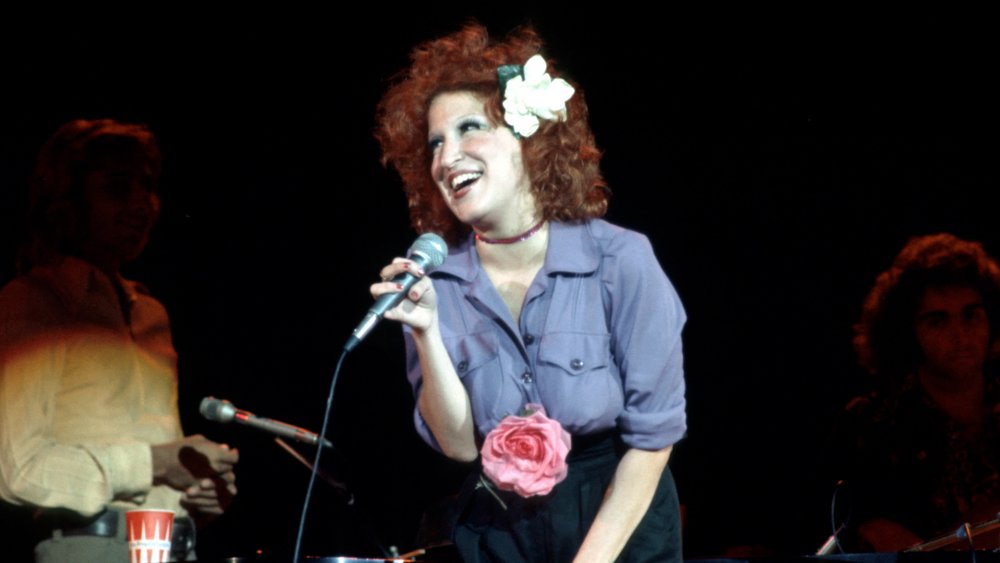 The Big World Is Better Than Your Little One
When you have had your head down doing something — even something you love, love, love — and you finally pick your head up and see the world around you, it's just so beautiful. It's just … oh, my God, I'm so glad I lived! That's when you realize you need balance. I seek that now all the time.
You Can't Always Be "On," No Matter What People Expect
For a while it was exhausting, and now I don't really care.
It's OK to Let Go of a Dream
That's exactly it: They're dreams. A lot of the time they're fantasies, and you become enslaved to them. Sometimes they're hormonal. When the hormones fade, then the dream no longer means the same thing. That's when you need to get yourself a new dream.
Beauty Ain't Pretty
You should be very careful about who does your mani-pedi, because you can really screw your toes up. You should stop beating your hair into submission, even if you don't like it. Everyone should exfoliate, every day, even guys. More than two drinks a day will ruin your skin. And if you don't have a full-length mirror, you're going to get fat. Period.
Sources:
https://www.dailymail.co.uk/tvshowbiz/article-4596790/Bette-Midler-70-loses-30lbs-start-Hello-Dolly.html
https://www.today.com/popculture/bette-midler-never-performing-again-songs-she-regrets-t209557
https://www.aarp.org/entertainment/movies-for-grownups/info-09-2012/bette-midler-shares-life-lessons.html