Charles Robert Watts (2 June 1941 – 24 August 2021) was an English musician who achieved international fame as the drummer of the Rolling Stones from 1963 until his death in 2021.
While most rock stars tend to make headlines for their erratic lifestyles, the drummer has been happily married to Shirley Ann Shepherd since 1964. He overcame his alcohol and drug addictions back in the 1980s and famously dislikes touring.
"I hate leaving home," he once said. "I love what I do, but I'd love to go home every night."
Today, he and his wife live a secluded life in the country, where Watts breeds Arabian horses.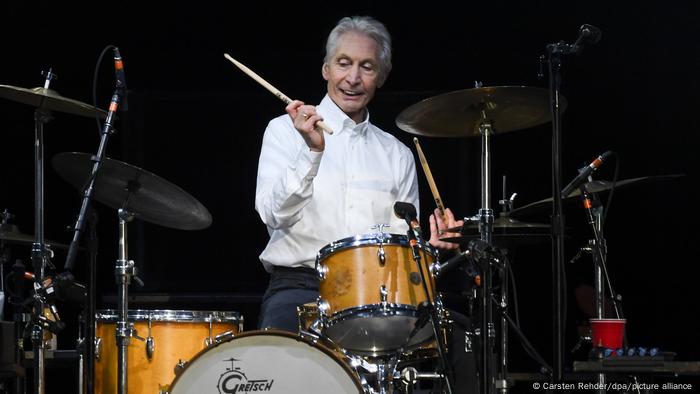 Charlie Watts' warm up routine:
Watts was a graphic designer prior to joining the Rolling Stones.
Watts worked as a graphic designer in Denmark and then at the British advertising agency Charles, Hobson and Grey before joining the Rolling Stones. He has used those skills to help design the sets for several of the Stones' tours, as well as a few of their early album sleeves.
Watts has been married to the same woman since 1964.
Watts married Shirley Ann Shepherd in 1964, and they have one daughter, Serafina. While his bandmates partied on the road, Watts remained faithful to Shirley. However, he had trouble sleeping in hotel rooms without the comfort of her being next to him.
He has consistently sketched each hotel room he stays in when on tour.
The drummer once told an interviewer that he has a habit of sketching each hotel room in which he stays. Watts didn't give a reason for the compulsive behavior, but apparently he has held on to all of the renderings. Perhaps, they'll make a good coffee-table book someday.
A 'midlife crisis' led Watts to a bout with drugs and alcohol in the '80s.
Despite living a relatively clean life, Watts did have a period in the '80s when he had a serious drug and alcohol problem. He attributes the spell to a midlife crisis that resulted from a feeling of panic. He went cold turkey after he broke his ankle in a drunken stupor.
He and his wife own a horse-breeding farm.
Watts and his wife, Shirley, own a farm on which they breed Arabian horses in Devonshire, England. One reason that Watts isn't always thrilled with touring is that he does not like leaving the farm for long periods of time. The couple also have taken in a number of rescued greyhound dogs.
Watts once punched Mick Jagger in the face for calling him 'my drummer.'
Keith Richards told Esquire magazine that Mick Jagger once pushed the mild-mannered Watts over the edge. Jagger, after a few drinks in a hotel, phoned Watts and asked, "Is my drummer there?" Watts, dressed in a full suit, knocked on Jagger's door, told him "Don't ever call me your drummer," and decked him in the face.
When Ronnie Wood was on Top Gear he said that Charlie Watts has a nice collection of classic cars, and never learned how to drive. He just likes to sit in them and listen to the motor run.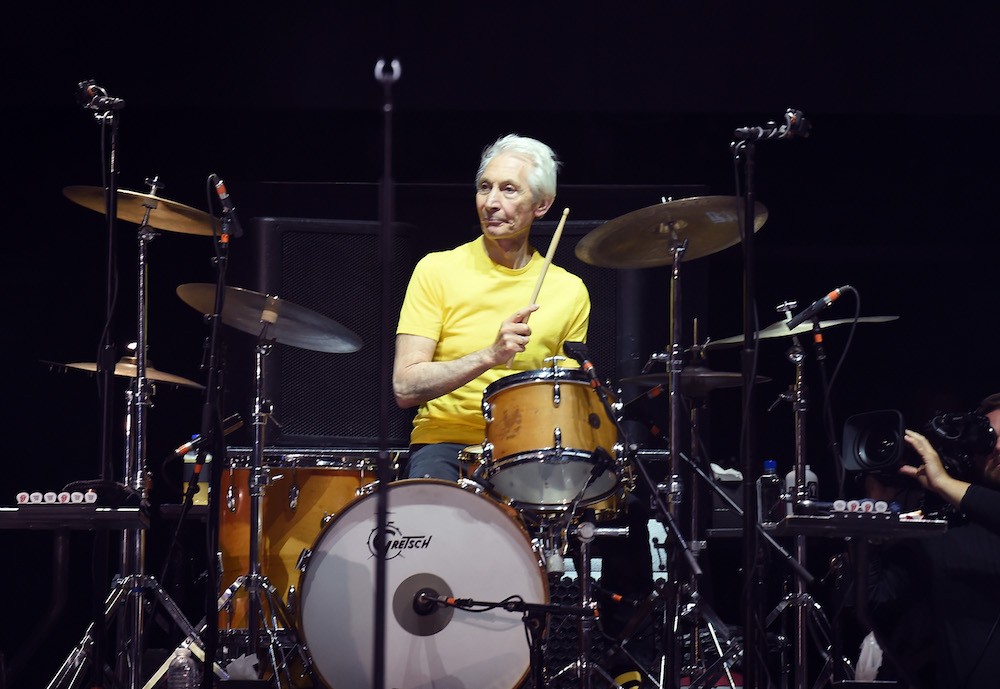 He told Guardian recently that he wouldn't mind if the band stopped playing tomorrow:
"I love playing the drums and I love playing with Mick and Keith and Ronnie, I don't know about the rest of it," he said. "It wouldn't bother me if the Rolling Stones said that's it … enough."
"I don't know what I would do if I stopped," Watts said. "Keith is a great one for saying once you're going, keep going. The big worry for me is being well enough. We don't work like we used to fortunately. There are huge gaps between each show."
Watts, who has been sober for years, also gave a quote that should be inspiring to every 28-year-old who thinks their hard-drinking days are behind them:
"We are getting to that elderly period, so it's a good thing not to. When you're 40 and you've got a hangover you get up and have another drink and you're off again. I don't think we could do it nowadays…"
Sources:
https://www.dw.com/en/charlie-watts-rolling-stones-drummer-at-80/a-57727613
https://www.theguardian.com/music/musicblog/2008/apr/14/wishtheycouldbelikecharli
https://www.mirror.co.uk/news/uk-news/rolling-stones-charlie-watts-looks-1138954
https://www.spin.com/2018/02/charlie-watts-rolling-stones-ready-for-end/
https://www.reddit.com/r/todayilearned/comments/yceij/til_that_rolling_stones_drummer_charlie_watts_was/