Glenn Close (born March 19, 1947) is an American actress.
I binged Ozark until 3:30 in the morning — I couldn't stop myself because I loved it — but normally I'm up earlier. In my bedroom, I have these blackout curtains that I can open on top to see the weather when I wake up. Then, I always make my bed because it makes me feel good to start off the day like that. I get dressed, though for a while there I was lounging around in my pajamas all day until I thought, "Hmm, I don't know about this." Now, I get dressed, come down, let Pip out and give him his breakfast and make some for myself.
The thing I haven't gotten a handle on yet is exercise. I keep thinking, "Oh, tomorrow." It's never been easy for me to stay on a strict schedule when I'm not working. I could easily sit and read all day long and be totally happy but I feel guilty doing that. But I'm very lucky in that I have some land outside of town, so I can go on long hikes. It's a blessing to have that.
Taking a turn here. What have become your go-to comfort foods during this period?
I baked some banana bread the other day, not realizing that I was the only one who could eat it [laughs]. I try to be very careful with what I cook. My daughter is a wonderful cook and is always posting these things. She just posted a lemon turmeric tea cake, which I thought, "Oh, my god, that looks great." But my comfort food, I guess, has been popcorn, Popsicles and scrambled eggs.
Have you found yourself stockpiling anything?
I've stockpiled a lot of boxed soups, some rice milk, stuff in boxes, some yams and spaghetti squash. I've got some frozen stuff. I probably could survive on the food I have here for another month.
Skincare:
"I use a lot of Mario Badescu. I have his cucumber cleansing cream and the yellow thing you put on afterwards. I don't like a lot because I don't like long routine. Personal maintenance has always been, to me, very boring. That's why I have short hair," she said. "I've been going to Mario Badescu since the '80s. I heard about him originally from Carrie Fisher."
Close keeps her grooming as basic and no-frills as possible, because she has something else she'd much rather focus on: Bring Change 2 Mind, which aims to erase the stigma surrounding mental illness.
"It's really helpful when big sports figures or anyone in the entertainment industry starts talking about what they're dealing with. People are feeling more and more open and willing to talk about it. We kind of led the way — and that's thrilling. Especially for kids," said Close.
Her tip: "It's OK to ask a friend if they are OK. And, if you don't get a satisfying answer, ask them again. If you feel that you see something, a change in behavior, keep at it," she said.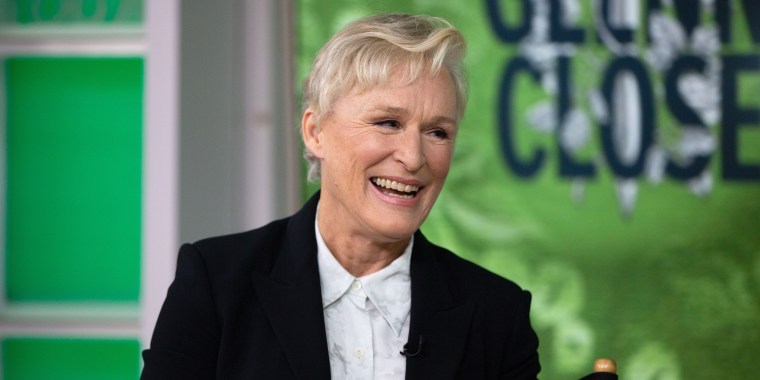 Apart from her workout routine, the award-winning actress maintains a healthy self by eating well. She's already in her age where processed foods don't seem appealing anymore. She listens to what her body needs, which is clean, whole foods. She avoids eating red meat. Instead, she gets her proteins from fish or chicken, nuts, and some protein-rich veggies such as broccoli. Part of the Glenn Close diet plan is also eating plenty of fruits.
Sources:
https://www.hollywoodreporter.com/news/general-news/how-im-living-now-glenn-close-1288088/
https://www.today.com/style/glenn-close-shares-her-anti-aging-skin-care-secrets-t139768
https://www.celebritysizes.com/glenn-close-diet-plan/
https://www.popsugar.com/fitness/How-Best-Actress-Nominees-Stay-Healthy-Fit-21489385