Logan Alexander Paul (born April 1, 1995) is an American YouTuber, actor and social media personality.
Workout
Logan Paul's workout program primarily includes weight training, cardio exercises, and boxing training. Owing to the intensity of all these exercising disciplines, his physique stays in awesome shape year-round.
To maintain his lean and shredded physique, Logan Paul trains 6-7 days a week for around 2-3 hours. Paul follows a standard bodybuilding training approach. He has reserved every day of the week to train a certain muscle group. He hits each of his muscle groups with a plethora of exercises.
Logan Paul is a fanatic when it comes to working out. Each day of the week he trains a specific muscle group and hits it using a high-volume approach. Logan Paul's training split looks like this:-
Day 1- Chest
Day 2- Back
Day 3- Shoulders
Day 4- Biceps
Day 5- Triceps
Day 6- Legs
Day 7- Abs
Diet
Breakfast
4-egg omelet
A bowl of oatmeal with seeds and berries
Paul kicks off his day with a protein-rich breakfast. Protein is arguably the single most important nutrient for weight loss as your body uses more calories to metabolize protein, compared to fat or carbs. Protein also keeps you feeling fuller for longer.
Research has shown that high-protein breakfasts reduce hunger and help people eat up to 135 fewer calories later in the day.
Snack
Protein shake or bar
A cup of unsalted nuts
Paul likes to snack on a protein bar between his breakfast and lunch. On days he's not in the mood for a protein bar, he gulps down a protein shake instead. For fats, he throws in a cup of unsalted nuts.
Lunch
2-3 chicken breasts
A portion of sweet potato
A large portion of fresh vegetables
Lunch is Paul's biggest meal of the day. It mainly consists of meat (salmon and chicken) and complex carbs (brown rice or sweet potatoes). A healthy dose of carbs helps keep him energized for the rest of the day whereas high-quality protein sources provide his muscles with the essential amino acids required for optimal recovery post workouts.
The YouTuber eats a portion of veggies with his lunch as they are a good source of dietary fiber, essential vitamins, and antioxidants that help function at optimal levels. 
Snack
Protein shake with apple cider vinegar.
If you couldn't already tell, Paul loves protein. He has a protein shake or bar between lunch and dinner time. It helps him feel satiated and keeps him from snacking on junk food.
Dinner
A large portion of chicken, fish, or steak
A large bowl of mixed salad
The boxer keeps his dinner light. Paul's last meal of the day provides his muscles with ample protein to optimize recovery. Besides, the salad supplies the digestive enzymes required to break down and absorb food he eats throughout the day.
Besides, if you are trying to build muscle and lose fat, you should try to eat an early dinner. Research suggests that eating your dinner at 6 p.m. instead of 10 p.m. can lower your blood sugar and spikes your fat-burning process.
Paul on His Diet
'I eat very healthy, only really consuming greens and high quality protein (at least 100 grams per day) like eggs and chicken.'
Paul on Carbs
'I cut out all pasta, breads and dairy from my diet.'
Paul on the Mental Aspect of Eating
'Everything is a mental game. Whether you're trying to finish a set or fighting the urge to eat an unhealthy food, it's all mental.'
Paul on Hydration
'[I] make sure to drink at least 2.5 gallons of water a day.'
Paul on his Exercise Plan
'Overall, I make sure to get a solid sweat in at least 6 times a week, usually taking Sundays off.'
Paul on his Athleticism
'I'm not, like, a full athlete. But I'm definitely a boxer.'
Paul on Why he Focuses on his Physique
'In this line of work, both fortunately and unfortunately, your image can play a huge part in your success.'
Paul on his Job
'It's my duty to inspire any of my followers to work their hardest so they can reach their full potential.'
Paul on Quitting
'When I'm in the gym and I feel my muscles start to fail, or I want to quit, I literally live in the mentality that if I don't get the set, I'm going to die. That's it. Harsh and intense, but it leaves me no room to quit.'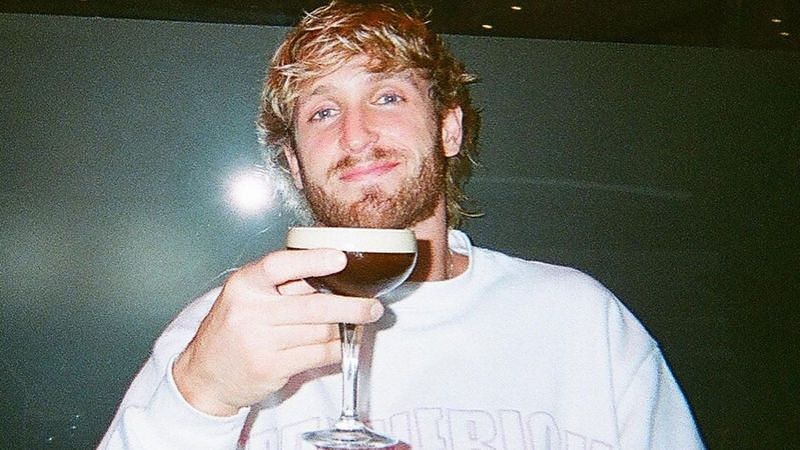 Vices
According to an October 2021 article, Paul talked about his "addictive personality"
Beginning the podcast by directly addressing Paul's ongoing relationship with his sobriety, George opened up the conversation by asking "well, Logan, are you sober right now?."
Allowing his co-stars to dig into the subject, George notes that everything Paul does he goes "100% on" and the YouTuber's "addictive personality" aligns with this viewpoint. "I'm noticing you can get grumpy when you're not intoxicated…and that's kinda worrying me," Paul's co-star added.
The podcast co-host offered to step in to help Logan should he need it, but the YouTuber respectively countered by saying: "I respect what you are doing right now, but you're not gonna need to step in."
Sources:
https://www.drworkout.fitness/logan-paul-workout-routine/
https://fitnessclone.com/logan-paul-workout-diet/
https://fitnessvolt.com/logan-paul-diet-workout-program/
https://www.dexerto.com/entertainment/logan-paul-confirms-plan-to-quit-drinking-as-impaulsive-hosts-are-worried-about-him-1667589/