Djokovic starts his day with around 20 minutes of yoga. Post this, he eats breakfast. He then takes to the court with a training partner for an hour and a half. Novak also does some stretching to cool down. Thereafter, he takes lunch and does a one-hour workout using weights or resistance bands. He takes a protein drink immediately afterwards to aid recovery. After that, he goes for another 90-minute hitting session and once again stretches to cool down.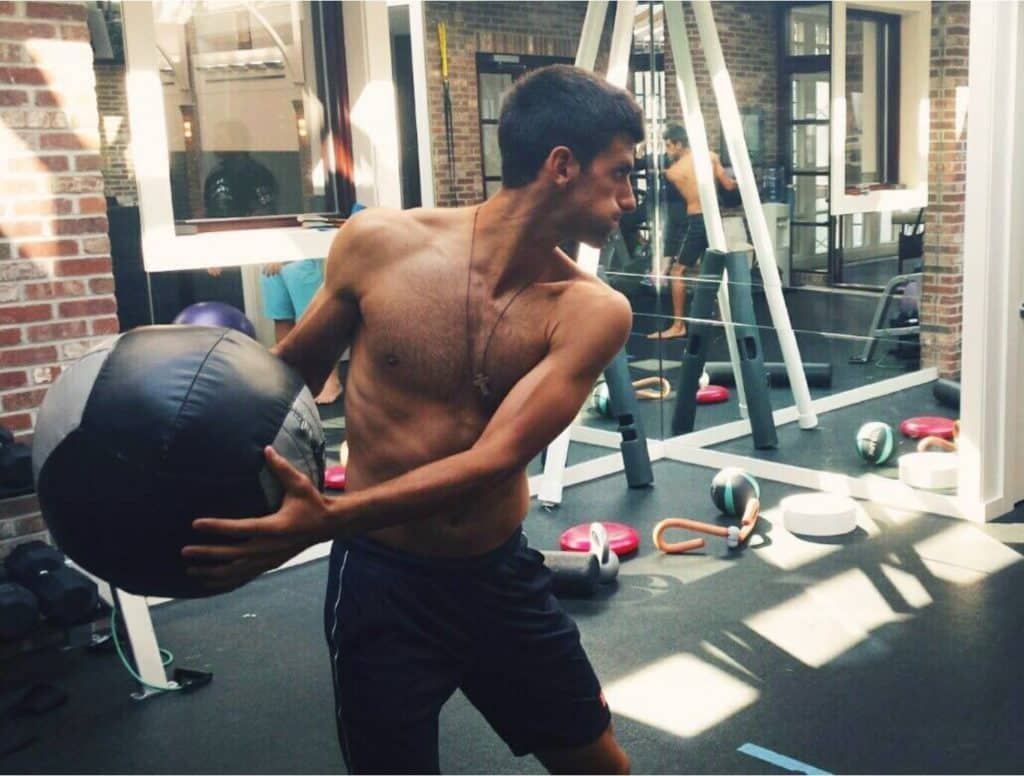 Novak Djokovic recently sat down with ASICS Tennis, where he detailed his daily routine. "Starting the day with a smile, receiving hugs from my kids, doing a few breathing exercises and hopefully, watching the sunrise is something that puts me in a great mood for the day," Djokovic said.
The Serb then went to say what an important role sports play in uniting different corners of the world. "I believe that sports speaks a universal language. I believe sport has the power to grow communities, to change the world, to unite people. It speaks the universal language that everybody understands," Djokovic acknowledged.
He then concludes by saying, "I am proud to be a professional athlete and to be part of an inspiring campaign to bring people together as sports in its essence, in general, stands for."
Training Routine
Novak Djokovic's training routine doesn't look much different than that of a regularly performing athlete. However, what makes the difference is his ability to go the extra mile.
Stretching
Djokovic does a complete stretching routine every time he steps out on the court. This doesn't change for even low priority matches like charity events.
He starts off with some light running or stationary biking until his body is warm. Post that, he moves into a dynamic stretching routine.
Djokovic recommends his readers to do 10-20 reps of some exercise as a warm-up, without taking a rest in between. These are jumping jacks, walking high knees, walking high kicks, squat thrusts, lunge with side bend, reverse lunge with backward reach, low side to side lunge, inverted hamstring and inchworm.
Muscle Recovery
World No 1 utilizes the best facilities in the world to assist in muscle recovery. One of these is a masseuse that helps him on a daily basis. However, Novak understands that this might not be feasible for everyone.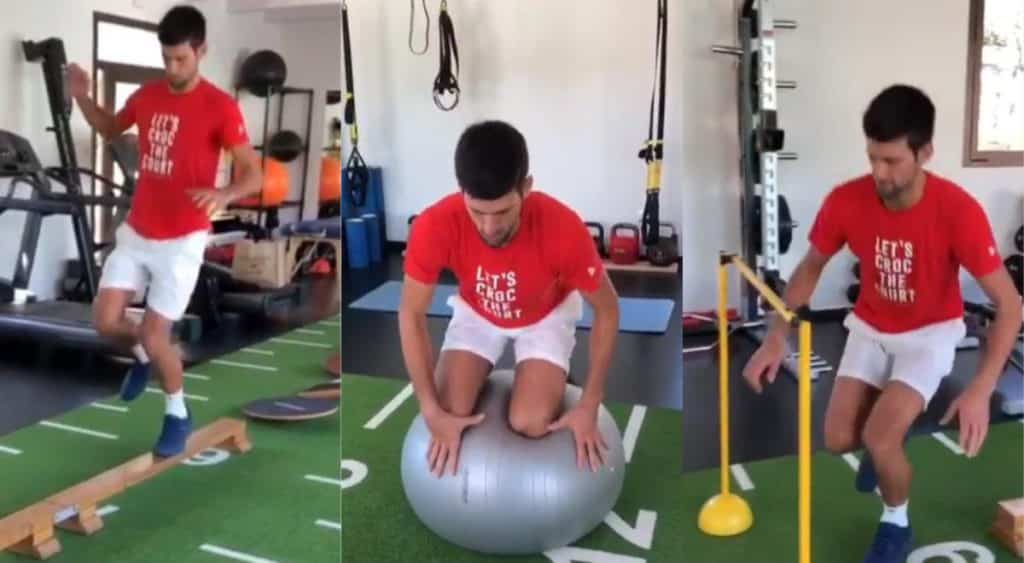 For that reason, a foam roller is what is recommended. Novak recommends a set of rolls to perform this function. These are –
Hamstring roll
Glutes roll
IT band roll
Calf roll
Quadriceps and hip flexors roll
Lower-back roll
Upper-back roll
Shoulder blades
Yoga
Yoga is a very crucial part of Novak Djokovic training routine. He recommends yoga as a way to relax right after a workout. In fact, it can also be done before going to bed at night.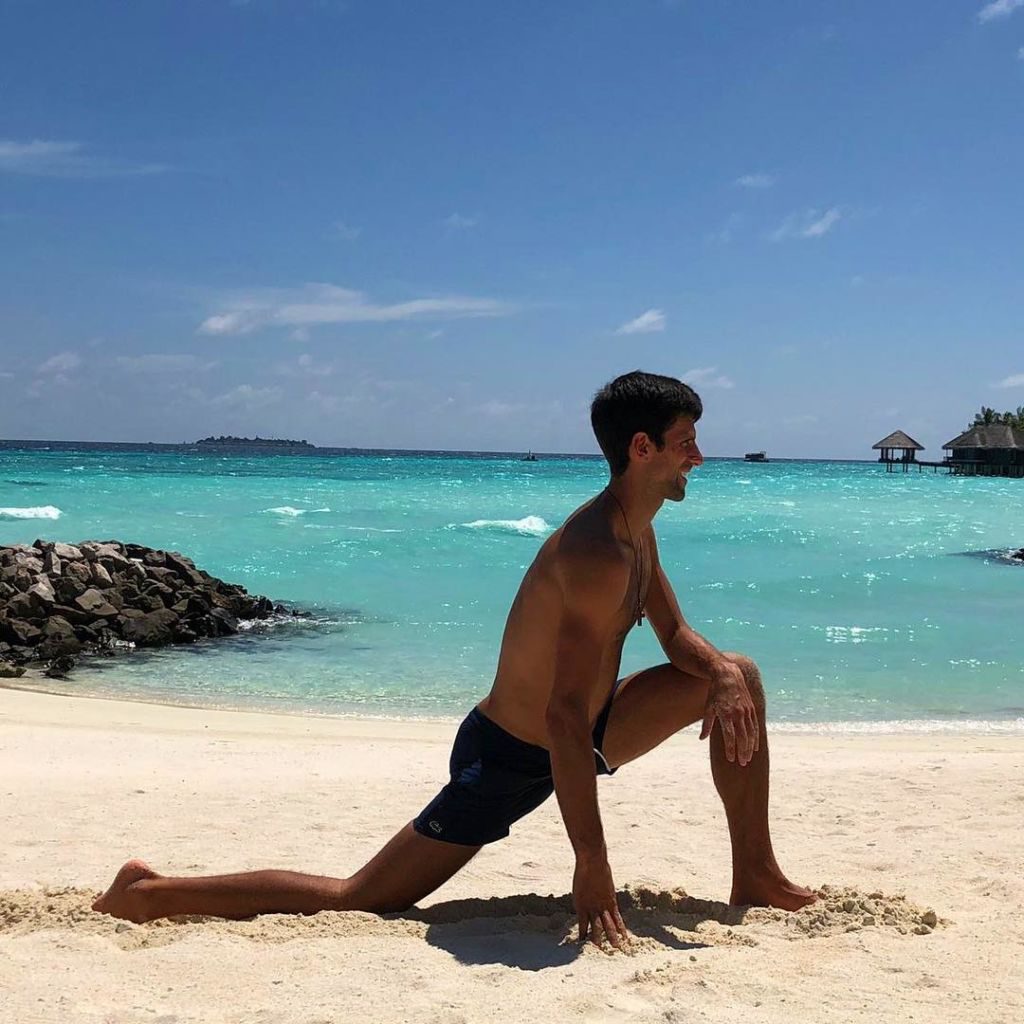 Fitness Egg Pod
This is a gem in Novak's training that might not be accessible to the common man. Novak uses a $100,000 fitness egg pod. However, what does it do?
You just have to place yourself inside the pod and it will stimulate an intense workout. It adds oxygen-rich blood cells to the body. Not only this, it exterminates lactic acid and other waste products naturally created during past workouts.
Most importantly, it helps your body to stimulate an intense workout without fatiguing it.
Sources:
https://www.essentiallysports.com/all-you-need-to-know-about-novak-djokovics-training-routine-atp-tennis-news/
https://firstsportz.com/novak-djokovic-reveals-his-daily-routine-says-i-start-the-day-with-a-smile/