Simon Phillip Cowell (born 7 October 1959) is an English television personality, entrepreneur, and record executive.
From a 2011 interview:
"I'll do 500 push ups in a day religiously, and if I can I like to have a workout," Cowell says. "Then I have a steam and a bath but I always have breakfast in bed."
He also treats himself to alcohol and stays up late every night. "I have a weird routine," he says. "I'll have a massage and then I'll have four or five beers ice cold … then I'll carry on until 4 or 5 in the morning and that kind of keeps me awake."
And it's probably not surprising that the man who has extremely high standards for the aspiring singers he judges holds the same standards for the quality of his living space.
"I'm obsessed with cleanliness for myself, so I will take a bath three times a day, sometimes a steam twice a day in addition to that," he says. "And the same thing in the house … I don't like clutter. That's why I think I'd find it difficult to have kids. Your house, I think, defines your mind. If you come into something which is chaotic, it means your head is chaotic, and I can't work that way."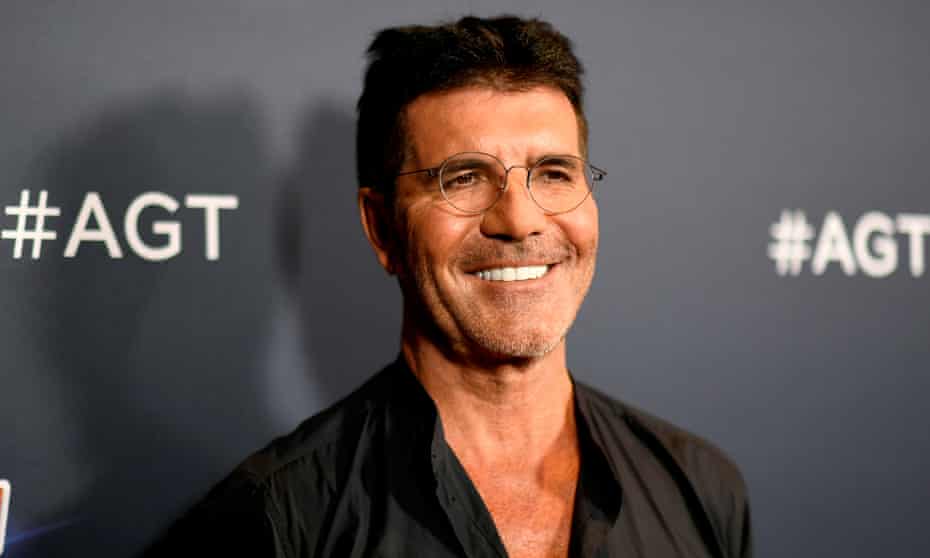 Diet (2021)
The 61-year-old Cowell has spoken about his weight loss and the changes he made to get there on many occasions. He began his journey by switching to a vegan diet. Now, the Simon Cowell weight loss vegan diet is not 100% vegan. But something down the middle. He began with small baby steps when it comes to his diet and it was feasible for the long term. He made the shift to a vegan diet slowly and gradually with small changes like switching yogurt with almond milk yogurt. In the initial days, Simon was still eating fish but later he gave up on that as well.
Simon cut out four major things from his diet: red meat, dairy, sugar, and gluten. He ate lots of fruits but even then he was careful as some fruits have a sugar content as high as in a bottle of coke. He also ate a lot of vegetables and salads. On his diet, Simon has said:
"If you are on a diet you have to keep the food sensible, but it's got to be interesting and tasty, then the diet's surprisingly easy."
Simon is, however, back to eating white meat like chicken and turkey. He understands the value of moderation in his diet. Whenever he drinks, he is sensible about the amount and it has helped him stay in shape.
Workout (2021)
the Simon Cowell weight loss fitness routine began with 150 pushups each morning and 500 press-ups. He squeezed in a little bit of workout even while shooting.
His fitness routine also includes weight lifting, bike rides, and walks. He ensures that he gets to walk at least 5 to 10 miles daily. He is often seen walking with his family or riding a bike.
2020 proved fatal to Cowell as he had an unfortunate bike riding accident. He broke his neck and smashed his spine. He had to undergo a 6-hour long surgery. It was another frightening experience for him. But, he is now recovering at his home. He had to go through a lot of physical therapy and exercises to get back the movement in his body.
And this is how Simon Cowell has stayed in shape.
His determination and hard work are admirable. He sailed through the lockdown without giving into his old unhealthy habits. He had come so far and he was not willing to let go of his hard-earned achievements. He has better energy levels and he sleeps well. On staying fit during the lockdown, Simon has said:
"Most importantly occupy your mind. You have to stick to a routine. Fortunately, with things like Zoom, you stay in touch with the world, keep motivated, come up with ideas…I never get this time, normally."
The Simon Cowell weight loss journey is truly inspiring. But keep in mind, that everyone is different and what worked for Simon might not work for you. You can take inspiration from his journey but at the end of the day, you have to listen to your body's needs and requirements.
Sources:
https://fabbon.com/articles/wellness/simon-cowell-weight-loss
https://www.mirror.co.uk/3am/celebrity-news/simon-cowell-shares-gruelling-workout-22112725
https://popcrush.com/simon-cowell-daily-routine/