Adele Laurie Blue Adkins MBE (born 5 May 1988) is an English singer and songwriter.
Workout
Speaking to Vogue, Adele revealed that she does weights in the morning, a hike or box in the afternoon, and cardio in the evening.
The mother-of-one also previously told Rolling Stone magazine, "I mainly moan. I'm not, like, skipping to the [expletive] gym. I don't enjoy it. I do like doing weights. I don't like looking in the mirror."
The singer also revealed that in the aftermath of her divorce, she used exercise as a coping technique. 
"It was because of my anxiety. Working out, I would just feel better. It was never about losing weight, it was always about becoming strong and giving myself as much time every day without my phone."
"After Adele started working out, she never looked back," a source told People. "She was instantly a changed person with a different mindset."
"At first, she was very hesitant about keeping a workout routine," the insider continued. "It was like she was questioning if she was going to enjoy it enough to stick with it. But she has been incredibly dedicated. She continues to work out with a trainer and she looks fantastic."
Diet
In 2021 Adele appeared on British Vogue's video showing her guessing ten British food staples.
At one point, Adele confessed that she's not backing away from eating junk and fast food like McDonald's, and she never removed it from her lifestyle.
"Just because I lost weight, I still know everything there is to know about food! I eat so much food still," she said.
Aside from her confession, the Academy Award-winning singer also revealed her "death row meal," McChicken Nugget, with a Big Mac and fries.
She's also not giving up carbohydrates as she boasted about making spicy pasta. She also likes to cook a traditional Sunday roast for her son, Angelo.
The "sirtfood" diet took off in 2020 when a rumor linked it to Adele. It involves eating nutrient-rich foods that boost a protein called sirtuin, including berries, red wine and dark chocolate.
But the diet also restricts calories to 1,000 – 1,500  a day, which nutritionists say isn't sustainable.
Also referred to as the 5:2 diet, the Sirtfood diet is based on scientific research on sirtuins (SIRTs), a group of seven proteins found in the body that has been shown to regulate a variety of functions, such as our metabolism, inflammation and lifespan.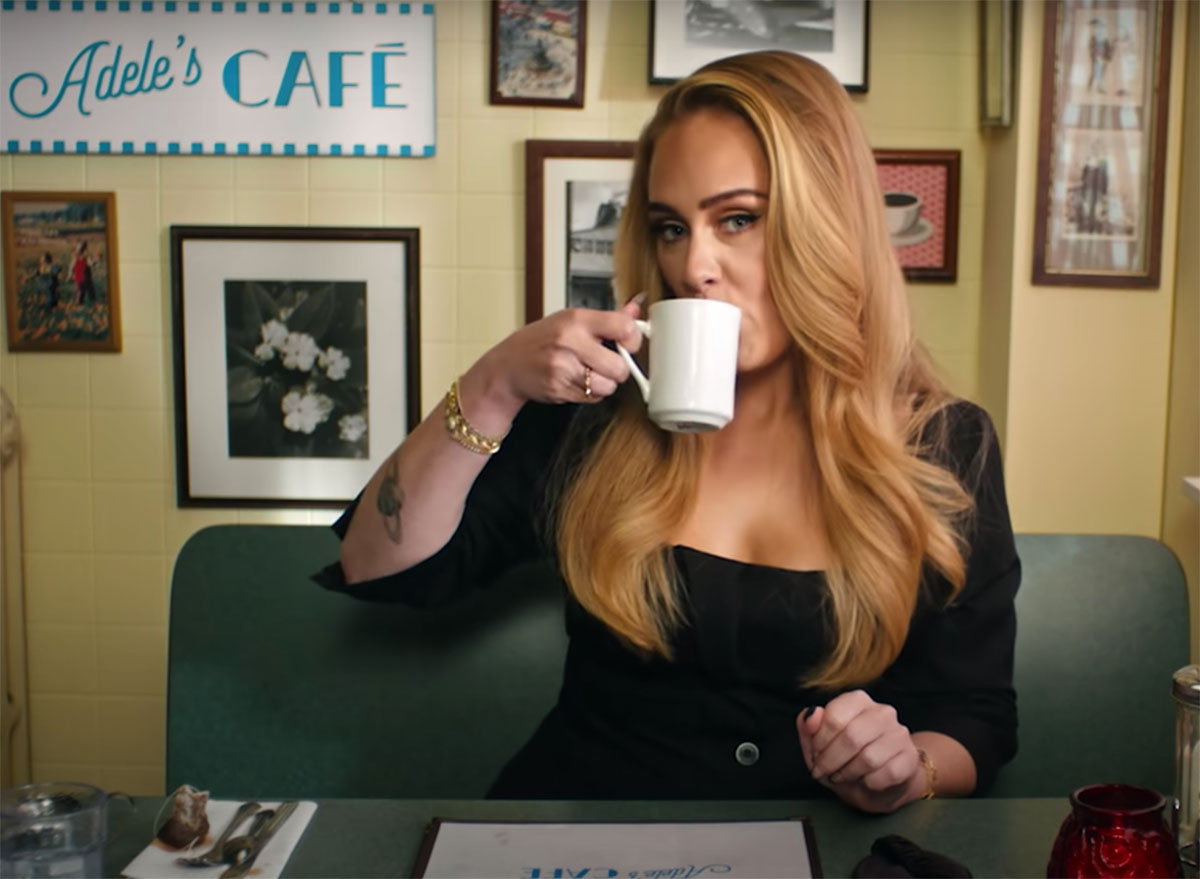 The Sirtfood diet plan focuses on upping your intake of healthy Sirtfoods. These include the following:
Apples
Citrus fruits
Red wine
Buckwheat
Walnuts
Dark chocolate
Medjool dates
Parsley
Capers
Blueberries
Green tea
Soy
Strawberries
Tumeric
Olive oil
Red onion
Rocket
Kale
Pilates
A weight loss tactic famously adopted by the A-list set with fans including the Duchess of Sussex, Gwyneth Paltrow and Margot Robbie, Adele reportedly attends reformer pilates classes with actress Ayda Field.
A more technical variation of original mat work, the exercise routine involves the use of ropes, springs and a carriage. Designed to provide a full body workout, the routine enables practicers to work everything from their core and posture to muscle tone.
Drinking
Adele had a toxic relationship with alcohol, so she quit drinking a few months after getting divorced. The singer candidly said that alcohol took her dad away from her and that played a part in her difficulties with drinking.
Sources:
https://www.hellomagazine.com/healthandbeauty/health-and-fitness/20210121105148/adele-weight-loss-transformation-fitness-exercise/
https://www.musictimes.com/articles/83077/20211018/adele-makes-big-confession-unhealthy-habit-despite-weightloss.htm
https://www.insider.com/demand-rising-for-adele-sirtfood-diet-weight-loss-plan-reports-2020-5
https://www.hellomagazine.com/cuisine/20210329109926/adele-sirtfood-daily-diet-revealed/
https://www.marieclaire.com.au/adele-diet-and-exercise-routine