Enrique lives an active lifestyle and loves playing sports, surfing, and swimming in the ocean. (He conveniently has a house in Miami.) Enrique told me, "I actually don't have a specific routine. I mostly do push-ups and bench presses when I am at home. When I am on the road, I go to the gym to exercise. My shows are very active and provide a lot of cardio exercise."
Enrique adds, "The main thing I believe in is eating healthy and playing sports to be active. Do something you enjoy, even a swim in the ocean." I know his favorite food is spaghetti with bolognese sauce. It's filling and packed with nutrients, especially this vegetarian version.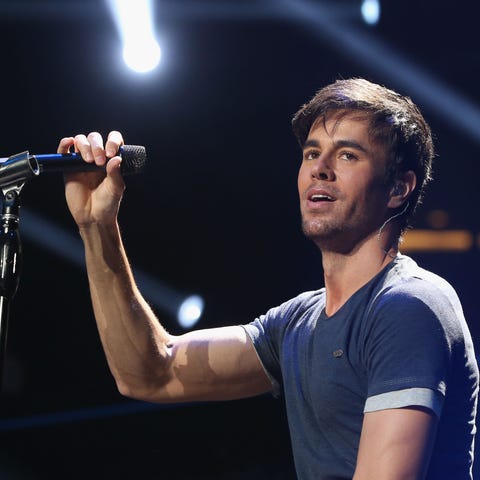 From an interview with the Guardian:
When were you happiest?
At home with my dogs, or on the boat going waterskiing on a beautiful day in Miami. And having a hit song that connects with people.
What is your greatest fear?
To lose a passion for what I love.
What is your favourite book?
Outliers, by Malcolm Gladwell.
How do you relax?
In my house, on the sofa.
What do you consider your greatest achievement?
The great friends I have.
What is the most important lesson life has taught you?
Enjoy it, because it's short.
From a 2012 interview with "Extra" special correspondent Michael Yo:
Sources: