At one point he was smoking 25 joints a day.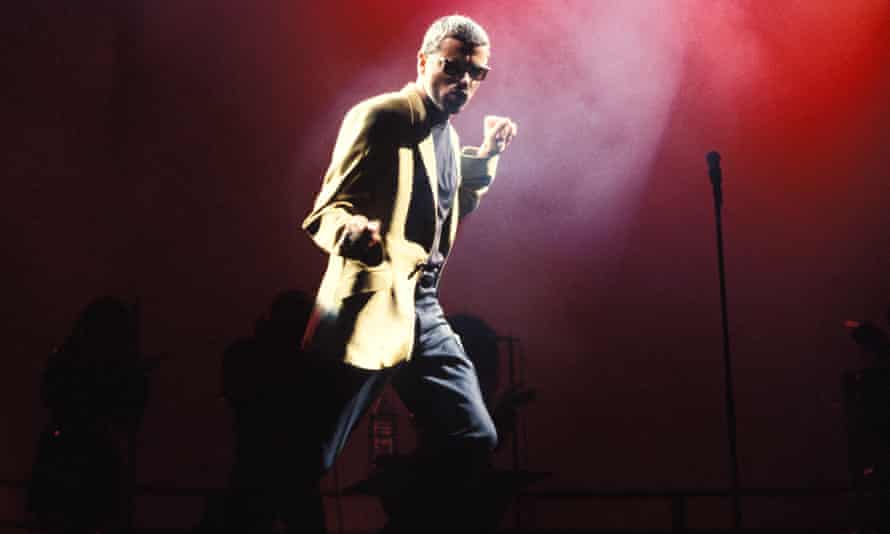 GEORGE MICHAEL HAD A SERIOUS DRUG PROBLEM
According to a Daily Mail interview (via the Associated Press) with George Michael's former Wham! manager Simon Napier-Bell, the singer's decades-long battles with intoxicating substances began relatively late in adulthood, after he'd started his solo career. That drug use ultimately turned varied and voluminous. In September 2008, police in North London discovered Michael in a public restroom using crack cocaine and marijuana. The amounts on his person were small, and he was released without further legal action.
According to Kenny Goss, Michael's former romantic partner of 15 years, taking drugs was a matter of course. "I would find drugs and flush everything down the toilet," Goss told The Sun (via Page Six). "He was absent-minded, so would [sic] just think he'd lost them." Michael himself told The Guardian in 2009 that at the peak of his drug usage, he subsisted "on a glance of Starbucks and weed," smoking in the neighborhood of two dozen joints each day. By the time of the interview, he was down to "seven or eight a day."
THE DEATH OF GEORGE MICHAEL'S MOTHER SENT HIM INTO A DEEP DEPRESSION
The death of partner Anselmo Feleppa understandably left George Michael devastated and in deep mourning for a prolonged period of time. That only got worse when, in 1996, his mother, Lesley Angold Panayiotou, received news that she had a rapidly destructive, terminal case of cancer. She was able to spend one last Christmas with Michael and the rest of her family, eventually passing away just two months later in February 1997. "I was so spiritually crushed after my mum died," Michael said in the documentary George Michael: Freedom (via Hello).
The singer subsequently fell into a deep, dark sadness. "I'd never felt that kind of depression. It was something different to grief," he said. "It was on top of grief, I was grieving for my mother still, but it was something else. It was the darkest time." In the documentary (via Page Six), Michael also revealed that the mental darkness left him feeling like his life had been "a waste of time" and that even two decades on, he'd never quite moved on from Feleppa's death.
GEORGE MICHAEL WAS ARRESTED AND FORCED TO COME OUT
George Michael once kept his personal life extremely private — he had to. The world wasn't too accepting of LGBT individuals, and for Michael to have revealed to the world that he was a gay man could have destroyed his career overnight. Five years after the devastating loss of his partner, Ansemlo Feleppa, Michael revealed his sexual identity to the public, not because he was ready or on his own terms, but because he had no choice after a salacious arrest.
One afternoon in April 1998, according to the Los Angeles Times, a plainclothes police officer, investigating a tip that the restrooms at Will Rogers Memorial Park in Los Angeles had been the site of some illegal (meaning homosexual) carnal activity, witnessed Michael "engaged in a lewd act" by himself. (Michael would later claim that the undercover officer committed entrapment, allegedly encouraging the singer to do what he did.) He was released from police custody after posting the $500 bail. Having now been arrested for what appeared to be homosexual activity, Michael decided to come clean. He went on CNN and came out as gay to reporter Jim Moret (and the world at large). "I want to say that I have no problem with people knowing that I'm in a relationship with a man right now," Michael said. "I have not been in a relationship with a woman for almost ten years."
Sources:
https://www.theguardian.com/music/2016/dec/26/george-michael-career-turbulent-life
https://www.grunge.com/222229/the-tragic-real-life-story-of-george-michael/