Miranda May Kerr (born 20 April 1983) is an Australian model and businesswoman. Kerr rose to prominence in 2007, as one of the Victoria's Secret Angels.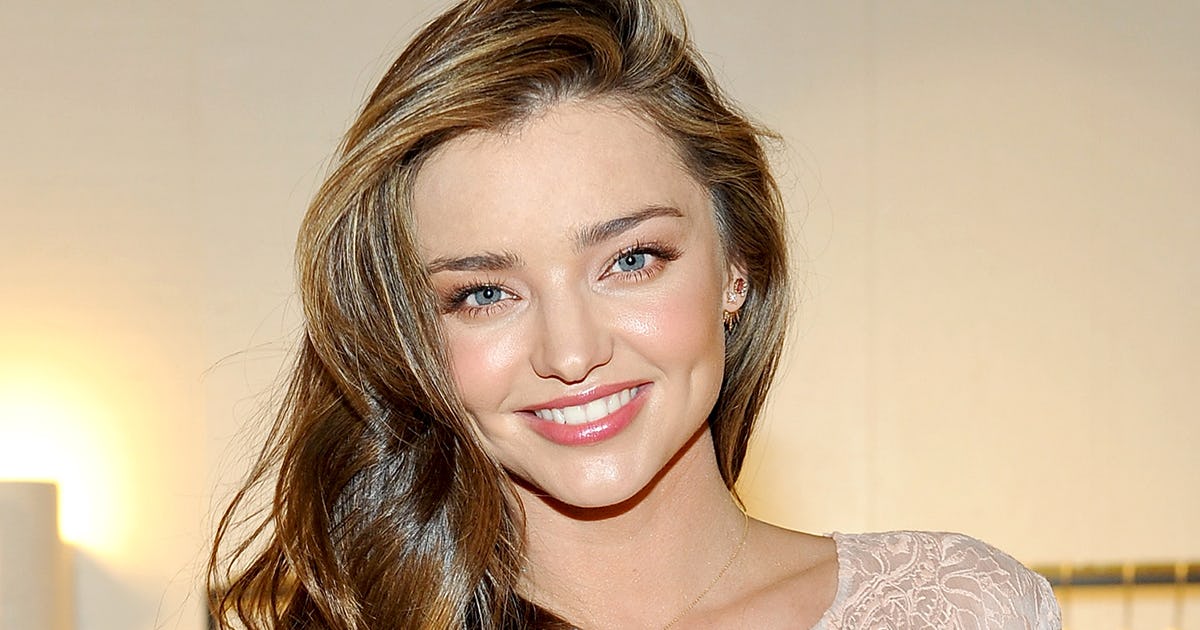 Miranda Kerr confesses that she's not a morning person, but the Australian model and founder of skincare company KORA Organics is up at 5.30am every day with a to-do list that includes managing three kids, self-care time, preparing breakfast, running a company and plenty more.
Finding balance in all areas in my life is important—including setting aside time for myself to do things that bring me joy. That way I feel that I can give more of myself to others or what I happen to be working on at the time.

MIRANDA KERR'S DAILY WELLNESS ROUTINE | POOSH
Kerr and her husband, Snapchat co-founder and CEO Evan Spiegel, wake up early in the morning while the kids are still sleeping to get time to thesmelves. "I'll do a 20-minute meditation and some light stretching before the kids wake up, and make sure that I don't turn my phone on otherwise I'll be stuck in emails – I always sleep with my phone on aeroplane mode," she told RTE in 2019.
If the kids are still asleep, Kerr will take some time for her morning skincare routine, which involves, exfoliating, cleansing, misting and moisturising. Then it's breakfast time. Kerr usually starts her day off with some celery juice, "it's really helped me with digestion, clarity, I just feel healthier and energised on it," then has a smoothie, a blend of blueberries, spirulina, barley grass, orange juice and bananas.
"If I'm still hungry after that, I'll make some home-made oatmeal or avocado on gluten free toast," she wrote on her company website.
On a typical day, Kerr will drop her kids off at school then head into the KORA Organics office. "My company's office is around the corner, so I might go in right after dropping him [Flynn] off. I'm involved in every facet of the business: packaging, product development, in-store appearances, messaging."
Kerr will also try to squeeze in some exercise in the morning — an hour of yoga or Pilates. "My normal exercise routine is Pilates three to four times a week, yoga three times a week – I have a ritual with my husband where we do yoga at least once in a weekend," she told Evening Standard. "If he's away travelling then I do it with the boys. Sometimes we do family yoga with all of them."
In a 2020 blog post on the KORA Organics website, Kerr talked about the family's routine during COVID lockdown:
At the moment the entire family is working & schooling from home so our daily schedule is a bit different now. Flynn has been home-schooling via video conference while I try to keep Hart & Myles entertained. We've been reading books, drawing, swinging on our swings in the backyard, cooking together and video chatting with family & friends on Snapchat (the kids love all the fun filters!). In between, I'm on works emails & text all day and do conference calls during Hart & Myles nap times so I can spend quality time with them when they're awake. Being a mother is my first priority.

MIRANDA'S MORNING ROUTINE | KORA ORGANICS BLOG
Kerr usually winds up her day with a home-cooked dinner ("Sometimes I will do my slow roast chicken with turmeric. That's really satisfying, with sweet potatoes and broccoli."), then spend a coupe hours between 6.30-8.30pm to get the kids ready for bed.
After the kids are asleep, Kerr will spend some time on her self-care routine, catch up on the day with her husband, send some last-minute emails then put her phone on airplane mode for the night and go to sleep at 10.30pm.
We love our sleep! Before I met him, I used to stay up doing emails or whatever, but he has taught me the importance of a good night's rest. It's so nice, I can't even begin to tell you.

MIRANDA KERR'S DAILY WELLNESS ROUTINE | POOSH
IN THE MORNING
My husband wakes up at 5.30am…
…which means I wake up, too. I used to immediately check my emails, which began the day in a chaotic way, but now I keep my phone on airplane mode and have a good hour to myself until the kids wake up at 6.30am. I do a 20-minute meditation, a few stretches, take a shower and get ready for the day. It makes a big difference – otherwise I have no time to myself, what with three little ones (all boys; my eldest is nine) and having to run my company from home.
I dry brush everywhere
I've done it for 10 years and it makes me feel energized. It's good for circulation and the lymphatic system and, on an energetic level, it's quite clearing. I then jump in the shower and use the KORA Organics Foaming Cleanser and the Turmeric Brightening and Exfoliating Mask – my husband uses it every day as it's a great scrub, or you can use it as a detoxifying mask. The peppermint scent is so uplifting, and as I'm not a morning person, I need these tricks to get me going. I often run the shower cold, as it's a good kick-start for the day. On my face, I use KORA Organics Energizing Citrus Mist (because I'm still trying to wake myself up!) and the Noni Bright Vitamin C Serum, followed by Noni Radiant Eye Oil and Noni Glow Face Oil all over my face, neck and chest. And I use our Body Lotion and Oil religiously, morning and night.
If I'm at home, I don't wear makeup…
…but if I'm on a Zoom call, I mix RMS Beauty "Un" Cover-Up Concealer in shade 22 with a drop of face oil and use that all over my face, plus a bit of rosy blush – either from By Terry or RMS Beauty. Sometimes I'll wear mascara; I love Charlotte Tilbury's Full Fat Lashes, and I'm also really into her new Pillow Talk Push Up Lashes.
I take vitamin C…
…and zinc on and off, plus B12 and lemon balm, as it helps the nervous system – I prefer liquid supplements, which I take under the tongue. I also drink lemon-balm tea throughout the day, or fresh thyme tea with honey, and I take Nadovim for focus and concentration – it has Coenzyme Q10 and NAD+ and I find it really helps.
If my face feels puffy…
…I use my rose-quartz gua sha with the Glow Face Oil and massage it out – I keep the gua sha in the fridge so that it's soothing and cooling. If I have a blemish, I put eucalyptus or tea-tree oil on it. I like to keep peppermint oil in my bag, too, so I can warm a few drops between my hands and inhale it whenever I need to.
I've not been doing as much fitness as usual…
…but I love [celebrity trainer] Megan Roup's Sculpt Society workout. I exercise with her, but she also has a great app with amazing workouts. I exercise with Melissa Wood, too, and she also has a great app. I love Kundalini yoga – it's been transformational for me; I have a magical teacher, Gurmukh [Kaur Khalsa]. It's a bit old-school, but when I was pregnant, I did her DVDs.
I've studied nutrition…
…and am currently doing a Coursera online course with Stanford University. Recently, I've noticed that the more I go towards fresh fruit and vegetables, the better I feel. I eat lots of potatoes for lunch and dinner, but I use an air frier. And I can't live without celery juice – my husband and children all have it, too. I really believe in its benefits; I've taken it for three years and it's been a life-changer for me. Anthony William's book Cleanse to Heal is great, and since drinking celery juice, as he advises, it's calmed down my digestive issues. My parents owned a steak house, so that's a comfort food for me, and I do indulge every now and again, but I feel much better when eating plant-based food. I lost my baby weight from eating lots of potatoes and bananas and drinking celery juice.
My mom gave me the best advice…
…which is, "If you do something, give it 100 percent or don't do it at all." So, when I'm about to do anything, whether cleaning the bathroom or working on KORA Organics, I hear her in my mind, saying, "Don't cut corners – give it your all."
IN THE EVENING
When I have time to myself…
…I have a bath, do a face mask and a hair treatment. I put a little peppermint oil in the Noni Glow Body Oil and put it on my hair and scalp and sleep in it (with a towel on a pillow). Sometimes I leave it in for a day or two and keep my hair slicked back.
If I'm going out…
…I use my gua sha, and I love the NuFace microcurrent device, as I see the difference in my face; I've also started using the NuBody. For hydration, I'll use KORA Organics Sleep Mask for 15 minutes, wash it off, then use a serum with the NuFace. If I want more of an evening look, I use the new Charlotte Tilbury Walk of No Shame eyeshadow palette for my eyes, and either a red lipstick from RMS Beauty or something more pinky nude from Charlotte Tilbury.
I love a good facial
Nousha Salimi does amazing Reiki facials, and Ivan Pol's The Beauty Sandwich facial is all natural – plus, he uses machines to lift and keep things in place. I also see Flávia Lanini for her amazing lymphatic massage, and Sean Sarangi does the best body massage – my husband and I both go to him.
When I fly…
…I take my own food with me and I constantly drink water. As soon as I'm able to, I clean my face really well and use the KORA Organics Turmeric Exfoliating Mask as a scrub, so my skin is extra-clean. Then I'll massage in the Glow Face Oil and, if it's a long-haul flight, I use the Sleeping Mask and rinse it off before landing and then put my makeup on. I like to go for a walk outside when I arrive and, if possible, go barefoot on the grass to reconnect and ground myself, and have a bit of time to rebalance. Melatonin is also great for helping you to adjust to the time zone.
My night-time skin routine…
…is similar to the morning, but I do a double cleanse using KORA Organics Cream Cleanser. I also use the Noni Night AHA Resurfacing Serum – it tingles a bit, so you know it's working – then the Noni Radiant Eye and Noni Glow Face Oils, and the Sleeping Mask to lock it all in.
For a detox bath…
…I add one pound of sea salt and one pound of baking powder to the water – have it as hot as you can handle – and then relax back for 15 minutes. It's great for detoxing and it makes you sweat.
When I can't sleep…
…I tell myself that I have the power over my mind, and I put on a meditation and relax. I use TM (transcendental meditation) but do it internally, as my husband doesn't like it when I use an audio meditation. And sometimes I do reach for the melatonin.
On my bedside table…
…I have a rose-quartz crystal – I used to have it under the bed, but currently I don't have an under-the-bed space; I have some Palo Santo wood that I burn to help reset the space, and my Sleeping Mask.
Sources:
https://balancethegrind.co/daily-routines/miranda-kerr-daily-routine/
https://www.net-a-porter.com/en-au/porter/article-c464caba94454789/beauty/mind-and-body/miranda-kerr-daily-routine
https://www.marieclaire.com.au/miranda-kerr-takes-us-through-her-morning-routine