Ralph Nathaniel Twisleton-Wykeham-Fiennes (born 22 December 1962) is an English actor, film producer, and director.
I get up quite early, at about six. I'll have a cup of tea, no milk, then on alternate days I work out with a man who beats me up in a heavy training session. Or I do yoga. If I don't start the day with exercise, I feel I'm in a bit of a knot.
I love breakfast and often have scrambled eggs. If I have to cycle to rehearsals, I'll eat something quicker. When I'm doing a play, I keep the text near me constantly. At the moment I have scripts of Antony and Cleopatra all around the house, by the loo, by the bed … You need to be as inside and close to the play as you can be.
I tend to eat lunch out or at the National Theatre canteen. I avoid anything gloopy and tend to eat quite healthily. I am a worrier — I finish a project and never think it's quite right. I am prone to anxiety and have had panic attacks. I'm becoming less comfortable in social situations, parties especially.
I enjoyed playing Voldemort, although I wasn't familiar with the books before. The part became richer as the films reached their conclusion. Children would visit the set and look at me with deep uncertainty as they were being introduced.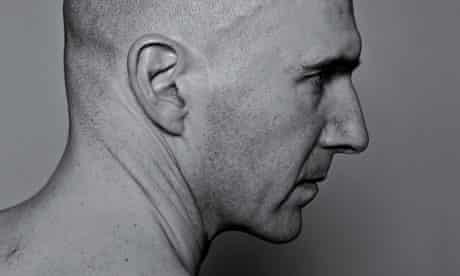 Ralph Fiennes' workout routine depends on the kind of role he needs to portray in the movies. For instance, for his role as a serial killer in the film Red Dragon, he needed to substantially bulk up. "I'm certainly bigger than I normally am in the movie. I had to work out a lot," said the actor. Because the character was described as a bodybuilder in the novel of the film where it was based, the actor knew he needed to up his level of physical training.
"I only had 2½ months from when I accepted the role to when I knew I'd be doing that scene with the tattoos, so I just did everything I could to put on more muscle," he added. So for this, he followed a workout regimen that involved a lot of heavy weightlifting. As for his normal fitness routine, Fiennes enjoys mostly cardio exercises.
We're all defined by how we relate to each other. One of the best things about acting is that it calls on trust and transparency with a director or another actor. I've often felt happiest in ensemble situations because you have to be open. Weirdly, I find it hard in real life.
Vodka martinis are better stirred, not shaken.
I have huge anxiety attacks. I'll wake up early in the morning with my brain anxious about something and I don't even know what it is, just a general sense of profound uncertainty. It's from the unconscious, I suppose, fears about existence. A weird twilight panic. We feel we can organise our lives and have an order that we can control but really we can't; it's always paper-thin and underneath there's this lurking chaos. You think, "Fuck! This could come at me at any moment."
Once in a while I like to watch some silly comedy, usually on airplanes. That movie with Mark Wahlberg and the bear was just excellent. Ted! I'd love to do something like that.
I used to smoke socially and bum cigarettes off people at parties; the number of packets I've bought in my life I could count on both hands. Have I smoked marijuana? Yes. I think most people have had a drag on a joint.
Yoga is an all-round way of staying in shape and keeping yourself together mentally. I've been doing ashtanga yoga for years. It's a good discipline.
Sources:
https://www.esquire.com/uk/culture/news/a5564/ralph-fiennes-what-ive-learned/
https://www.thetimes.co.uk/article/ralph-fiennes-interview-growing-up-poor-scaring-kids-voldemort-harry-potter-films-xsk78tvkf
https://www.celebritysizes.com/ralph-fiennes-workout-routine/
https://www.theguardian.com/film/2011/dec/09/ralph-fiennes-coriolanus
https://www.bbcamerica.com/blogs/10-things-you-never-knew-about-ralph-fiennes–53301