Taylor Alison Swift (born December 13, 1989) is an American singer-songwriter.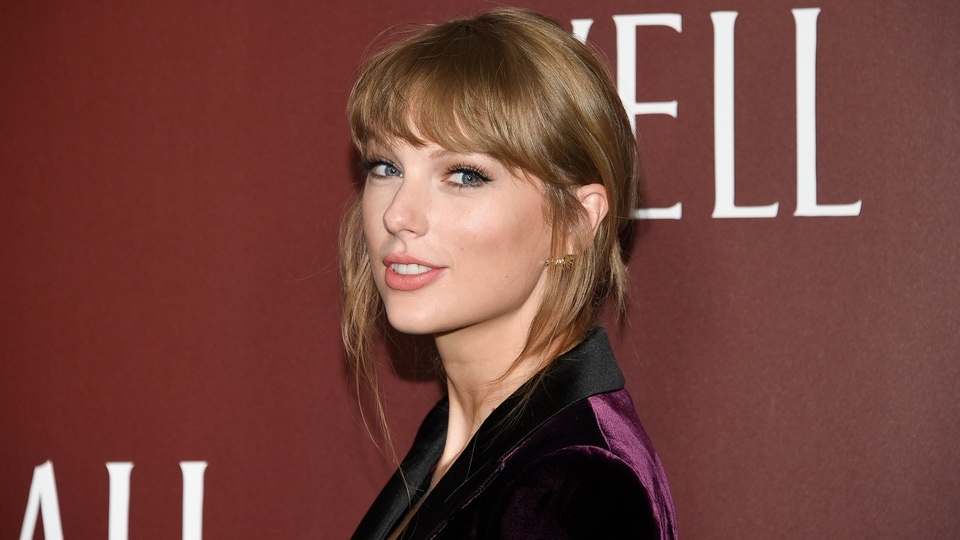 Workout
Exercise-wise, Swift is a regular attendee at New York-based studio, Body By Simone. Founded by Australian personal trainer and former Broadway dancer Simone De La Rue, the 'BBS method' combines high-intensity dance-based cardio with body-weight moves and light dumbbells to create long, lean muscles.
Running isn't just a form of exercise for Swift, it's a chance for her to listen to new music and explore her surroundings.
"For me, running is about blasting a whole bunch of new songs and running to the beat. It's also good because it makes me find a gym wherever I am," she told WebMD.
"I'm very much out in the world, and I love exploring the places we go when we tour. It's important for me to live a full life."
Diet
"During the week, I try to eat healthily, so that means salads, yoghurt, and sandwiches," she told WebMD.
"No sugary drinks. I try to keep it lighter, but it's nothing too regimented or crazy. I don't like to create too many rules where I don't need them. We know what's good for us, thanks to common sense."
As far as the weekends go, she favours classic comfort foods as treats. "I allow myself to eat what I know from common sense is bad for me," she said.
"I like comfort foods. I love a burger and fries, I love ice cream so much, and I love baking cookies. Actually, I love baking anything."
Alcohol / Coffee
Swift was already a superstar when she turned 21, but it's unlikely that her birthday party was a booze-filled bash. Back then, "Taste of Country" reported on Swift's drinking habits. "I don't drink much alcohol," she said. When Swift did indulge back in the day, she went for sweeter drinks. "If it doesn't taste like candy or sparkles, I usually don't drink it." Unicorn martinis, anyone? When it came to wine, Swift said she had a glass now and then, "because it makes me feel classy, but not Scotch. Not yet." 
In an interview with WebMD, Swift confessed that she turns to Starbucks for her daily treat, revealing that she opts for "skinny vanilla lattes on weekdays" and "spiced pumpkin lattes on weekends."
The "Cardigan" singer also said it's not a habit she's about to give up any time soon, telling the outlet: "The point is, I'm never cutting out what I love, which is Starbucks."
Taylor Swift's Daily Routine:
7 AM – Get up, play with cats
8:30 AM – Work out
10 AM – Grab lunch with Karlie and Lily
12 PM – Call mom and dad
12:30 PM – Meet with studio executives
2:30 PM – Bake treats for neighbors
5 PM – Rehearse for the night's concert
7 PM – Grab a quick dinner with Lena Dunham and Selena Gomez
8 PM – Stalk Tumblr from backstage
9 PM – Perform
12 AM – Meet with fans
12:45 AM – Head home
1:30 AM – Go to sleep
7 AM: Get up, play with cats
Without surprise, Swift is an early riser. Having a day as jam-packed as hers means that there is no time to waste in bed! She immediately gets up to make herself tea and toast. After a long night, her first priority is to play with her two cats, Meredith and Olivia.
8:30 AM: Work out
Exercise is a priority in Swift's daily routine. Her workout routines typically consist of high-intensity cardio with bodyweight moves. She also loves running as a way to explore unfamiliar places she visits while listening to new music.
"For me, running is about blasting a whole bunch of new songs and running to the beat. It's also good because it makes me find a gym wherever I am."
10 AM: Grab lunch with Karlie and Lily
If you know Taylor Swift, you know she loves brunch. Often, she invites a few of her closest friends to visit one of the many trendy eateries in New York City.
12:30 PM: Meet with studio executives
Swift is constantly writing new lyrics and producing new albums, which has allowed her to gain a following. Her time with her studio executives is necessary to plan new albums, go over new marketing strategies, and plan her future performances.
9 PM: Perform
This is what Swift lives for. She says being on stage and sharing her music with fans is her favorite part of the day.
12 AM: Meet with fans
"Fans are my favorite thing in the world. I've never been the type of artist who has that line drawn between their friends and their fans. The line's always been really blurred for me. I'll hang out with them after the show. I'll hang out with them before the show. If I see them in the mall, I'll stand there and talk to them for 10 minutes."
1:30 AM: Go to sleep
After an exhausting day filled with time with friends and family, meeting fans, exercising, and performing, Swift is more than ready for bed. She has become accustomed to these late nights. It's now time for her to get rest so she is prepared for another productive day!
Sources:
https://owaves.com/day-plan/day-life-taylor-swift/
https://www.marieclaire.com.au/taylor-swift-diet-exercise
https://www.smfigure.com/news1/369/-taylor-swift-daily-routine/
https://www.bustle.com/articles/99844-a-day-in-the-life-of-taylor-swift-from-hang-outs-with-the-cats-to-phone-calls
https://www.cheatsheet.com/entertainment/proof-that-taylor-swift-drinks-way-more-alcohol-than-you-think.html/