Thomas Stanley Holland (born 1 June 1996) is an English actor. Some publications have called him one of the most popular actors of his generation.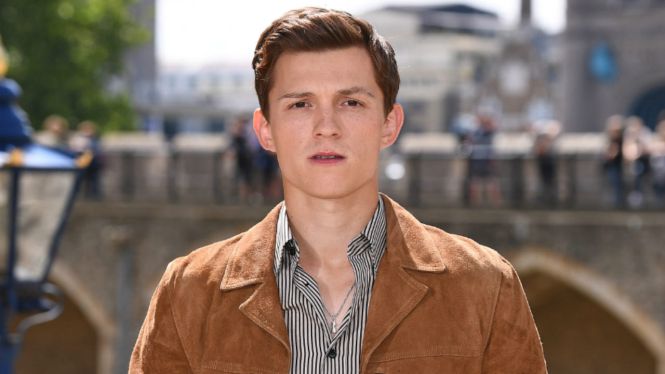 Golf
Tom Holland plays off a 5.4 handicap, so he certainly knows how to play. His skills were on show during a 2021 Pro-Am in England, where Ryder Cup team captain Padraig Harrington made a bet that if Holland hit driver off the deck onto the green from 260 yards away on the 18th hole, he'd be on the team.
In the video below you'll see that Tom actually ended up in the greenside bunker. That's an incredibly good shot and one that takes serious guts to attempt in the first place.
"Playing golf is what I do. I'm addicted to golf and had I not been addicted to golf, I would have had a very different career,"
"It's a nice way to disconnect from what's going on around you. I turn my phone off and I just enjoy being outdoors with my friends, my brothers and my dad."
"And golf is also incredibly humbling," joked Holland. "Over the last few years, I've been very lucky that my career has taken twists and turns, but all the kind of twists and turns that I could only have dreamed of. And very often, I'll go out and play golf to celebrate, and it will very, very quickly humble me by destroying me."
"So," he admitted, "that's why golf is valuable."
Workout
"For these bigger films, I go to the gym in the morning. That's something I do to get my mind straight and get my energy levels up for the day," he said. "But when you've been doing it as long as I have, it does just feel like another day in the office. A good breakfast, a cup of coffee and I'm ready to go."
Prior to the first Spider-Man, Holland was coming off filming another project in which he was required to lose weight for the role. With the superhero project quickly looming, Holland had just six weeks to gain some serious muscle. Building on his gymnastic background, he enlisted the help of London-based personal trainer George Ashwell.
The Spider-Man character is known for his lean, athletic figure, so Ashwell set a goal to add 7kg of lean muscle mass to the actor's frame without adding any body fat. To achieve such a drastic body transformation, Ashwell worked with the actor every day in the six-week window. "Because we weren't aiming to bulk up too much we could do more muscle groups in one go," Ashwell told Esquire. "It'd be a whole body circuit split into perhaps a posterior chain legs exercise with a horizontal push and pull, (so chest and back) then anterior legs (like a squat) with a vertical push and pull."
According to GQ, this is Tom Holland's 4-part Spiderman workout for 2021.
1. Deadlifts
Weight: Two times your bodyweight
Reps: 8
2. Incline Press With Pronation
Weight: Half of your bodyweight for each hand
Reps: 10
3. Dip Bar Straight Leg Raises
Weight: Bodyweight
Reps: 15
4. Weighted Dips
Weight: Bodyweight, plus an eight-kilogram weighted vest
Reps: 12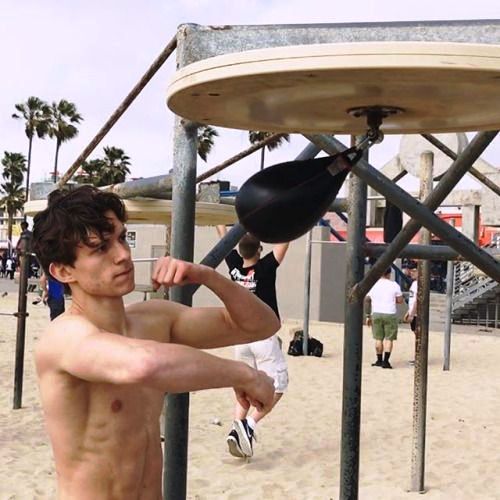 Diet
While Holland or his trainer have never gone public with the exact daily diet plan they followed for his transformation, we have a pretty decent idea of what it looked like.
1. Breakfast
2. Snack
Protein shake
Multivitamin
3. Lunch
Fresh vegetables
Lean meat
4. Dinner
Keeping in mind Holland's shirtless scene, Ashwell made sure each of his meals contained:
Protein: two fist-sized portions
Carbs: two fist-sized portions
Greens: two fist-sized portions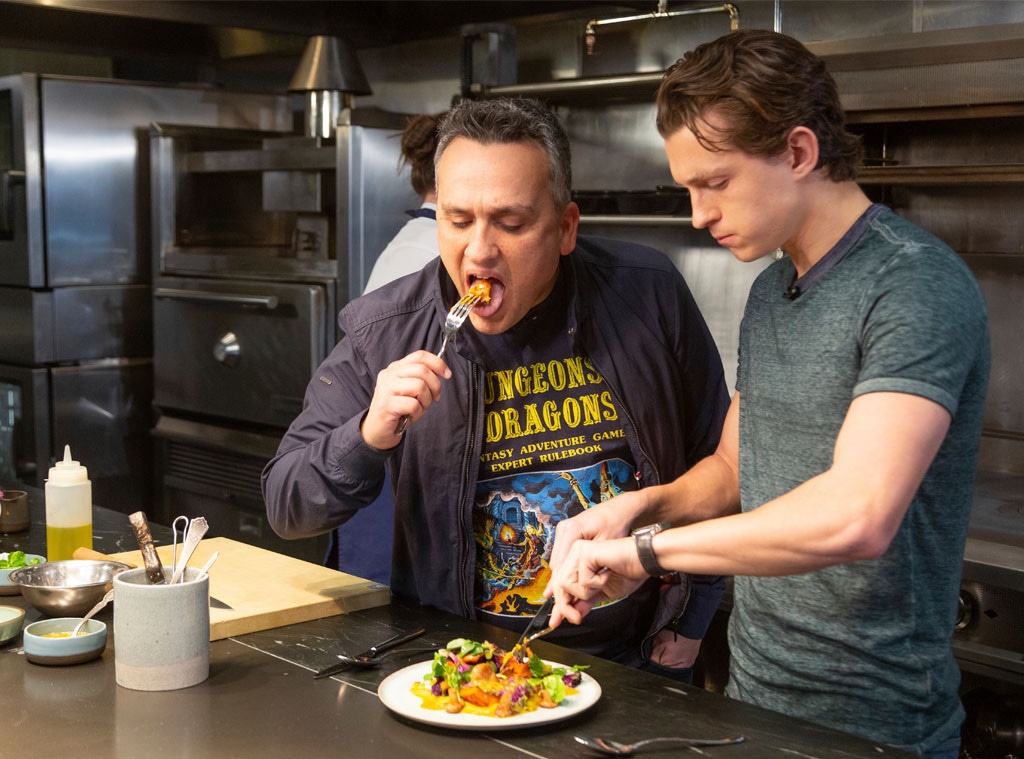 Alcohol
Tom Holland told Jimmy Kimmel in 2020 that he and his friends had been "drunk all the time" while quarantining together. Holland then said he planned to take a week off from drinking alcohol, but the next day Ryan Reynolds sent him a case of gin. The case of gin came with a Spider-Man reference from Reynolds: "'Some friendly neighborhood spider-gin, love Ryan.'"
This is not the first time Tom Holland has mentioned enjoying alcohol. While Sony and Marvel were negotiating a new deal over the Spider-Man franchise, Tom Holland admitted to helping save the deal while being drunk. He said he hoped to take Bob Iger to the same pub where he was imbibing sometime.
Sources:
https://www.cinemablend.com/news/2494919/tom-holland-reveals-the-funny-story-behind-his-recent-drinking-and-how-ryan-reynolds-fueled-it
insider.com/tom-holland-detox-alcohol-quarantine-ryan-reynolds-sent-gin-2020-4
https://fitnessvolt.com/tom-holland-diet-workout-program/
https://people.com/movies/tom-holland-reveals-reason-hes-addicted-to-golf-i-would-have-had-a-very-different-career
https://www.gq.com.au/fitness/workout/tom-holland-spiderman-workout/news-story/fc5bdfcaafd46bcd4650661713bd4aba