Gary Vaynerchuk (born November 14, 1975;) is a Belarusian-American entrepreneur, author, speaker, and Internet personality.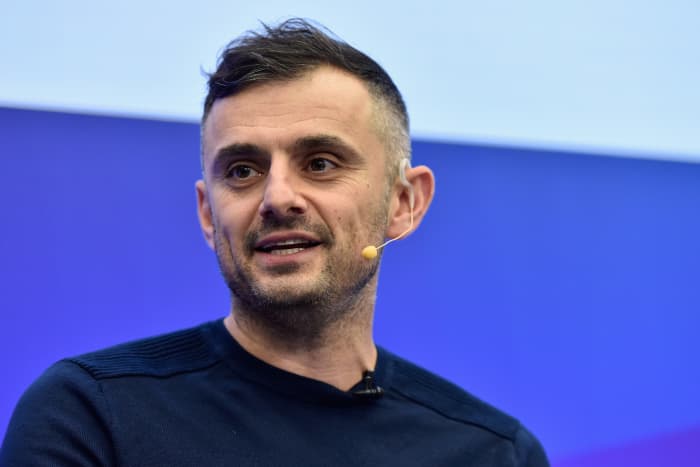 There are not a lot of 20-year-olds who can say they worked every single Saturday of their entire 20s. Period. I did. I worked 50 to 52 Saturdays a year, from 22 to 29, until I met my wife and started having to build some level of work-life balance. That's hard work.

THE CEO OF A MULTIMILLION-DOLLAR COMPANY EXPLAINS WHAT HE DID IN HIS 20S TO SET HIMSELF UP FOR SUCCESS IN HIS 30S | BUSINESS INSIDER
For the general public, it's easy to follow Gary Vee on social media and imagine he's working 24/7 with nothing close to work-life balance in his life. It's a fair enough point, Vaynerchuk would be the first to admit that the hustler image he projects is important to his overall brand.
It's no secret that I work a lot. And when I say a lot, I mean a shit ton. A five or three minute meeting is a normal occurrence on my calendar. I wake up at six and don't stop working till ten or eleven at night. This is what works for me, and I'll never try to tell you to be just like me.

BEFORE YOU QUESTION MY WORK/LIFE BALANCE, READ THIS. | GARY VAYNERCHUK
According to a 2020 interview with Men's Health, on an average day, the VaynerMedia boss is up at 6am and working out by 7am with a personal trainer. "I usually work out for 45 minutes to an hour," he told Insider. "The specific workout routine varies depending on the day of the week, what I ate, how much I've been traveling. There is no one big secret GaryVee workout."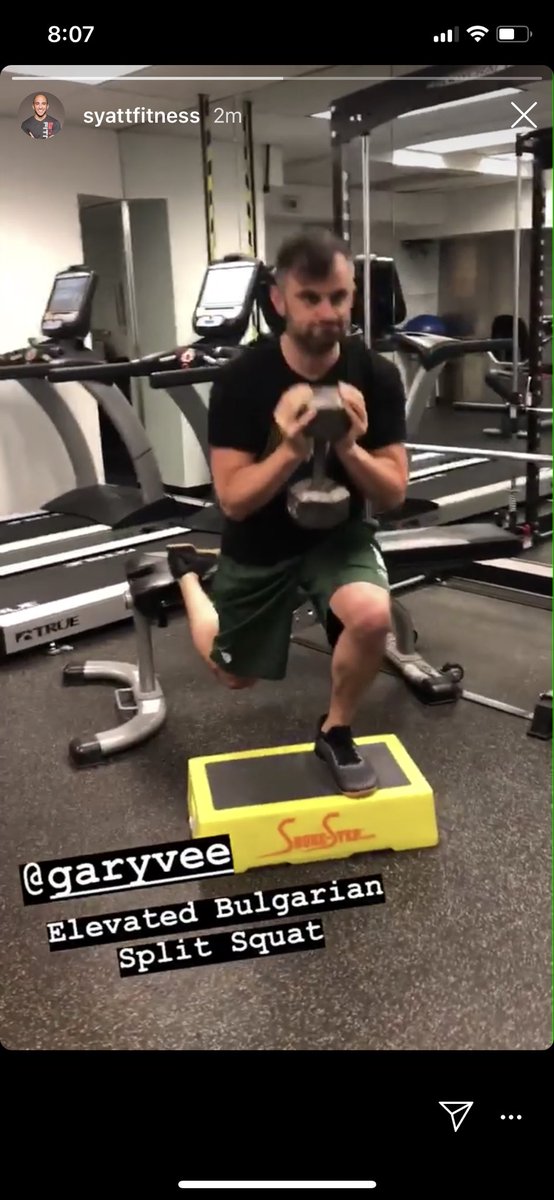 After his training session, Vaynerchuk will send his kids off to school, then start work at around 9am. He'll spend several hours filming content for his new YouTube show, Tea With GaryVee, followed by a series of meetings for VaynerX, the umbrella company for all of the ventures he's involved in, including VaynerMedia, VaynerSpeakers, VaynerProductions and VaynerCommerce.
Vaynerchuk will then wrap up his day and have dinner with his family at around 7.30pm, before popping back on the computer to spend time on emails. While Vaynerchuk's long hours typically doesn't leave much room for anything else besides business, he wrote in a blog post several years explaining how he balances out his work and family.
"I play in extremes. My daughter had a recital a few weeks ago, and I was the first parent in line for it," he revealed. "On weekends, I am all in. 100%. I'm not playing 4 hours of golf. I'm not doing a lot of things other people are doing. I'm all in on the kids."
"I'm not trying to argue that my normal Monday-Friday weeks aren't intense; they definitely are," he wrote. "But because of that intensity, I have found my cadence with my spouse and my children that directly balances it out."
When it comes to sleep, it's easy to assume that Gary Vee runs on very little sleep, but during a conversation between him and Arianna Huffington, he revealed that he gets roughly 6-7 hours of sleep per night.
"I always talk about hustling 18 hours a day, and working those kinds of crazy numbers, but boy, I am all in on sleep," he told Huffington. "I sleep mainly six, sometimes seven, hours. It's harder when I travel, but I'm a much bigger fan of sleep than I think than people realize."
More recently, Vaynerchuk has been reflecting on the hard work position he's been pushing for the past decade or more. "I think that message got taken too far," he admitted in a 2020 Men's Health interview. "I still to this day believe hard work is foundational, but I'm empathetic to it."
"I could have done a better job to create more clarity about balance," he continued. "And I think also I have garnered the wisdom over the last 12 to 15 years to realize, wow, when you're a communicator, people are going to run with individual parts and take them directly out of context."
Diet
Gary Vaynerchuk doesn't eat during the day.
In an episode of Business Insider's podcast "Success! How I Did It," the CEO of multimillion-dollar company VaynerMedia told Alyson Shontell, Business Insider US editor in chief, that he doesn't get hungry.
"I eat at night," he said.
Vaynerchuk has figured out a system — for eating, exercising, and sleeping — that works congruently with the demands of running a $US125 million company, raising a family, and maintaining a high quality of life. 
"A year and a half ago, I was eating like crap, not working out, and generally feeling awful," he wrote on his website in 2016. "It was a tough life, and I realised quickly that I couldn't sustain a life like that. It was impossible. So I hired a trainer to force me to be better. I made an enormous lifestyle shift, and I am so happy I did."
"Health was the first thing I encountered in my life that didn't come naturally to me," he wrote for Greatist. "And that was a very hard pill to swallow."
"Give me six or seven hours," he told Shontell. "Give me 12:00 a.m. to 6:00 a.m. every day, then I work out and then I work. I also take seven weeks of vacation with my family. It's extremism on my work-life balance. But I'm getting a lot done."
"It's something to aspire to if it makes you happy," Vaynerchuk replied. "It's not to aspire to to make money. I can tell you that right now. You can make ungodly amounts of money working 9 to 5, or 8 to 2 on Wall Street. It's not about the money. The thing to aspire to that I think I'm a blueprint of is, forget about people knowing who I am or how much or little I make in my life. I'm happy every day."
Sources:
https://balancethegrind.co/daily-routines/gary-vaynerchuk-daily-routine/
https://www.businessinsider.com.au/gary-vaynerchuk-doesnt-eat-during-the-day-2017-5
https://www.garyvaynerchuk.com/how-i-finally-got-serious-about-my-health/